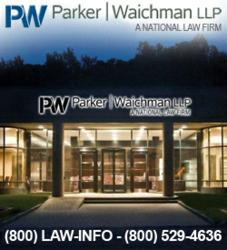 New York, New York (PRWEB) August 06, 2012
Parker Waichman LLP, a national law firm dedicated to protecting the rights of victims injured by defective drugs, has filed a lawsuit on behalf of a woman who attributes her gastrointestinal hemorrhage to the use of Plavix, a blood-thinning medication manufactured by Sanofi Aventis and Bristol-Myers Squibb. The suit was filed on July 26th in the Supreme Court of the State of New York, County of New York (Index No. 154925/2012). Bristol-Myers Squibb Company, Sanofi-Aventis U.S., L.L.C., Sanofi US Services Inc., and Sanofi-Synthelabo, Inc have been named as Defendants.
According to the Complaint, the Plaintiff is a woman from Queens, New York who started taking Plavix in April 2009. Thereafter, she suffered a gastrointestinal hemorrhage, allegedly due to use of the drug. The lawsuit alleges that the Plaintiff experienced a number of adverse effects as a result of taking the drug, including severe and permanent injuries, physical impairment and disfigurement, physical and mental pain and suffering and loss of enjoyment of life. The suit also alleges economic damages due to sums of money incurred, and will continue to incur, from medical expenses related to the Plaintiff's injuries.
The lawsuit claims that the Defendants acted unethically with regards to marketing Plavix, and alleges that the Plaintiff would not have suffered injuries if the manufacturers had disclosed all the facts about the drug's safety. Allegedly, the Defendants knew that taking Plavix could increase the risk of hemorrhaging but did not alert consumers for financial interest.
Aspirin and Plavix are both used to prevent blood clot, stroke and heart attack in high-risk patients. In terms of cost, however, Aspirin is much less expensive. Although US guidelines recommend Plavix over Aspirin in patients who have major gastrointestinal intolerance of the drug, research suggests that Plavix may have no benefits on the stomach compared to Aspirin. According to a study published in the New England Journal of Medicine, patients taking Plavix had a significantly higher rate of ulcer bleeding compared to patients taking Aspirin in combination with a heartburn pill.
According to the lawsuit, the Defendants marketed Plavix in a misleading manner by touting it as superior to Aspirin, despite specific orders from the U.S. Food and Drug Administration (FDA). Several studies also seem to fly in the face of claims that the drug is more effective as reducing the rate of ischemic events compared to Aspirin. In 2006, one such study published in the New England Journal of Medicine found that Aspirin alone is just as effective as Aspirin plus Plavix with regards to preventing atherothrombotic events.
Parker Waichman LLP continues to offer free legal consultations to victims of alleged Plavix side effects, including:

Cerebral hemorrhage
Thrombotic Thrombocytopenic Purpura (TTP)
Gastrointestinal bleeding
Ulcers
Internal bleeding
Bone marrow damage
Heart attack
Stroke
Death
If you or a loved experienced serious, life-threatening internal bleeding, heart attacks, strokes, or a blood disorder, and you believe Plavix is to blame, please contact their office by visiting the firm's Plavix side effects page at yourlawyer.com. Free case evaluations are also available by calling 1 800 LAW INFO (1-800-529-4636).
Contact:
Parker Waichman LLP
Gary Falkowitz, Managing Attorney
(800) LAW-INFO
(800) 529-4636
http://www.yourlawyer.com