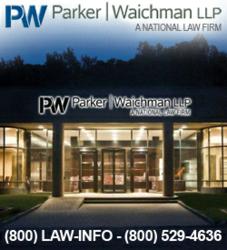 New York, New York (PRWEB) August 15, 2012
Parker Waichman LLP, a national law firm representing people injured by defective drugs, has filed a wrongful death lawsuit on behalf of a California man who suffered a gastrointestinal hemorrhage while using Plavix. The lawsuit, which was filed in the Supreme Court of the State of New York, County of New York (Index No. 154914/2012) on July 26, 2012, alleges that the Plaintiff's injuries were caused by Plavix.
According to the Complaint, the Plaintiff used Plavix from approximately August 2005 through January 2012. The Plaintiff suffered severe and permanent personal injuries, including a gastrointestinal hemorrhage, allegedly due to his use of Plavix. The Complaint alleges that the use of Plavix greatly increases the risk that a patient will suffer serious side effects, including heart attack, stroke, internal bleeding, blood disorders and death. It further claims that the Defendants, Bristol-Myers Squibb Company and Sanofi-Aventis U.S., L.L.C, acted unethically in marketing Plavix, and alleges that the Plaintiff would not have suffered injuries if the manufacturers had disclosed all the facts about the drug's safety.
Among other things, the Complaint claims the Defendants marketed Plavix in a misleading manner by touting it as superior to Aspirin in preventing blood clots, in defiance of directives from the U.S. Food and Drug Administration (FDA), and despite research that casts doubt on Plavix's supposed superiority. In 2006, for example, a study published in the New England Journal of Medicine found that Aspirin alone is just as effective as Aspirin plus Plavix with regards to preventing atherothrombotic events. The year prior, another New England Journal of Medicine study reported that the incidence of recurring stomach bleeding was 8.6% among Plavix patients versus only .7% in the Aspirin group. Yet, despite a growing body of scientific knowledge that the $4.00/day Plavix pill was not much better than a four-cent-a-day Aspirin, the lawsuit alleges that Defendants continued (and still continue) to promote it to the public and to physicians, using hyperbole and outright falsification.
Parker Waichman LLP continues to offer free legal consultations to victims of alleged Plavix side effects, including:

Cerebral hemorrhage
Thrombotic Thrombocytopenic Purpura (TTP)
Gastrointestinal bleeding
Ulcers
Internal bleeding
Bone marrow damage
Heart attack
Stroke
Death
If you or a loved experienced serious, life-threatening internal bleeding, heart attacks, strokes, or a blood disorder, and you believe Plavix is to blame, please contact their office by visiting the firm's Plavix side effects page at yourlawyer.com. Free case evaluations are also available by calling 1 800 LAW INFO (1-800-529-4636).
Contact:
Parker Waichman LLP
Gary Falkowitz, Managing Attorney
(800) LAW-INFO
(800) 529-4636
http://www.yourlawyer.com