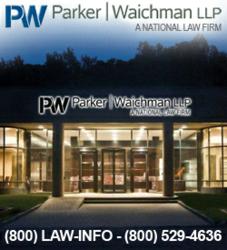 New York, New York (PRWEB) October 16, 2012
Parker Waichman LLP, a national law firm dedicated to protecting the rights of victims injured by defective drugs, filed a lawsuit against Bristol-Myers Squibb Company, Sanofi-Aventis U.S., L.L.C., Sanofi US Services Inc., and Sanofi-Synthelabo, Inc., alleging that the medication Plavix caused multiple hemorrhages in a Georgia man. The suit was filed on September 28th in the Supreme Court of the State of New York, County of New York (Index No. 156776/2012).
According the Complaint, the Plaintiff is a man from Muscogee, Georgia who took Plavix from approximately 1998 through 2012. During this time, he suffered from three gastrointestinal hemorrhages, most recently on November 11th, 2011. Gastrointestinal hemorrhaging, or loss of blood from the digestive tract, can be a life-threatening condition. The suit alleges that the Plaintiff suffered severe consequences, including severe and permanent injuries, physical impairment and disfigurement, physical and mental pain and suffering and loss of enjoyment of life. The Plaintiff is also claiming economic loss from medical expenses due to the monitoring and treating of his injuries.
The Defendants allegedly sold, marketed and distributed Plavix despite being aware of its life-threatening risks. The lawsuit alleges that their actions were conducted solely for financial gain. According to the complaint, the Plaintiff's injuries were caused by the Defendants' actions, including the inaccurate, misleading, materially incomplete, false and otherwise inadequate information concerning the side effects of Plavix.
Plavix was approved in 1997 to prevent blood clot, stroke and heart attack in high-risk patients. Aspirin, which is much more cost effective, is also used for this indication. According to the lawsuit, the Defendants have marketed Plavix as a better version of Aspirin despite evidence that suggests otherwise. In 2006, the New England Journal of Medicine published a study showing that a combination or "dual therapy" with Plavix and Aspirin was not more effective than Aspirin alone.
Recently, the New England Journal of Medicine published another study comparing the effects of Aspirin versus dual therapy with Aspirin and Plavix in patients who suffered a stroke. The study found that patients who took Plavix and Aspirin did not have a lower risk of a second stroke. Furthermore, these patients had twice the risk of major hemorrhaging and a higher incidence of death.
If you or a loved experienced serious, life-threatening internal bleeding, heart attacks, strokes, or a blood disorder, and you believe Plavix is to blame, please contact their office by visiting the firm's Plavix side effects page at yourlawyer.com. Free case evaluations are also available by calling 1 800 LAW INFO (1-800-529-4636).
Contact:
Parker Waichman LLP
Gary Falkowitz, Managing Attorney
(800) LAW-INFO
(800) 529-4636
http://www.yourlawyer.com