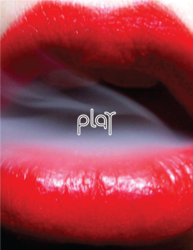 New York, NY (PRWEB) January 08, 2013
2013 marks the kickoff of one the most delicious and devilish Museum of Sex projects to-date: PLAY, the first-ever food-sex-art-cocktail bar. Now, PLAY Bar needs the help of artists to fill the interior space with their wildest dreams. One book at a time. Opening in March, 2013, the PLAY Bar will house a "library of desire." The Museum of Sex curators are searching for a select group of artists to design a series of twenty "Sex Sketchbooks" which will be featured in this new space.
The Museum of Sex will supply each selected artist with twenty reclaimed books that can be illustrated, modified, painted, glued, cut and manipulated in order to best represent their vision of a "Sex Sketchbook". Each series of "Sex Sketchbooks" will be placed on a dedicated shelf within the PLAY lounge and will include a plaque with the artists name. The designed books will be permanently on display for visitors to discover and enjoy. To be considered, artists need to submit samples of their work before January 31st to play (at) museumofsex (dot) com.
For more details on PLAY Bar and how to apply to this artist invitation, visit: http://museum.museumofsex.com/general/playbar/
About The Museum of Sex
The Mission of the Museum of Sex is to preserve and present the history, evolution and cultural significance of human sexuality. In its exhibitions, programs and publications, the Museum of Sex is committed to opening discourse and exchange and to bringing to the public the best in current scholarship. The Museum's permanent collection of over 15,000 artifacts is comprised of works of art, photography, clothing and costumes, technological inventions and historical ephemera. Additionally, the museum houses both a research library as well as an extensive multimedia library, which includes 8mm, Super 8mm, 16mm, BETA, VHS and DVDs. From fine art to historical ephemera to film, the Museum of Sex preserves an ever-growing collection of sexually related objects that would otherwise be destroyed and discarded due to their sexual content. In a city that never sleeps, the Museum of Sex is constantly evolving and has no plans to slow down.