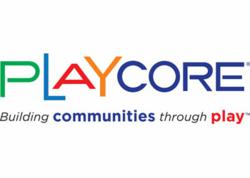 Chattanooga, TN (PRWEB) October 15, 2012
Unified We Play, Partnership Best Practices for Play and Recreation is a national report designed to define and document key considerations in successful partnerships, created to increase play and recreation opportunities within communities. The resource will help other communities to approach and develop meaningful partnerships, to build social capital, and enrich recreation programming and facilities for their members. The report will be released at the 2012 National Recreation and Park Association Congress in Anaheim, CA, Oct 16-17.
Park and recreation leaders from the American Academy for Park and Recreation Administration, along with urban park leaders from across the U.S. participated in the development of this report to obtain trends from thought leaders in the industry pertaining to partnerships. Knowledge, opinions, expertise and case studies were gathered in three primary ways as well as through secondary research and follow up communications.
A national online survey completed by American Academy of Parks and Recreation Administration member parks and recreation leaders, as well as urban parks leaders, contributed to the identification of partnership statistics and commonalities, and provided insight to common themes.
A group of thought leaders from the field of parks and recreation, led by Jodie Adams, retired Director of Springfield-Green County Park Board, Missouri and Dr. Peggy Riggs, retired Deputy Superintendent, Springfield K-12 Pubic Schools, were recruited to a 2 day Roundtable in Chattanooga, Tennessee, to provide insight on their partnership experience, explore survey data, and validate emerging themes, and share aspects and implications of the best practice, which became part of the final recommendations of this report.
Finally, in depth interviews were conducted with 11 targeted cities to provide case studies for the National Report, designed to support and provide best practices across the emerging themes.
Through the initiative, eight key aspects of partnerships emerged, and were explored by the Roundtable members, who identified crucial elements for success for each aspect. The Report contains details about the research, the crucial elements, and several case studies illustrating best practices in partnership execution.
To request a copy of the Full Report or the Executive Summary go to http://www.playcore.com/partnerships
About PlayCore
PlayCore helps build stronger communities around the world by advancing play through research, programs, and partnerships. They infuse this learning into their complete family of brands.
PlayCore combine best in class planning and education programs with the most comprehensive array of recreation products available to create solutions that match the unique needs of each community they serve.