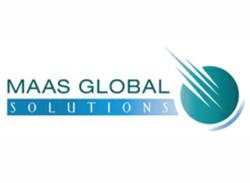 Las Vegas, NV (PRWEB) March 06, 2012
Maas Global Solutions Corporation, a leading provider of merchant payment processing systems and infrastructure, is pleased to announce the addition of Play N Trade to their list of new customers. Play N Trade is the largest franchise video game retailer in the US and Canada providing sales and service to Gamers on all the relevant platforms. Characterized by many as a "class video game store where people of all ages feel comfortable," Play N Trade has over 160 stores with many more planned to open in 2012. Play N Trade is the recognized leader in this market segment.
Jeff Putnam, CFO of Play N Trade, said there were many reasons for switching their payment processing services to Maas Global, but the key ones revolved around the feature set as well as the elimination of "junk fees" which made the pricing much more cost effective than their previous processor.
Troy Maas, CEO of Maas Global Solutions, states, "Play N Trade is a terrific example of how we're able to provide the services that retailers are looking for at a price point that makes sense."
Maas Global Solutions builds dependable, feature rich transaction processing applications that both e-commerce and brick and mortar retailers find useful. Our deep experience in building and hosting dependable, cutting edge internet-based payment processing infrastructure includes end to end encryption technology. Along with the technical prowess of our POS software developing partners, retail merchants can process electronic payments with confidence and take advantage of a feature rich solution. The Paymentsite platform supports full retail payment processing, including PIN Debit, Level II/III purchasing card support and tokenization of the payment details. MGS works closely with software developers in a number of vertical markets including POS, Property Management, Education, Gaming and B2B.
MGS delivers a full, on-demand, end-to-end encrypted Internet connection solution all the way to the processor that mitigates PCI DSS concerns at very little expense. Through a fully integrated system like Paymentsite, merchants can manage payments in a secure service environment without worrying over data security risk.
About Play N Trade
Play N Trade is the largest video game retail franchise worldwide. The company provides training, support and marketing systems to its independent store owners, who in turn provide a video-gaming experience for their local fan base. Play N Trade provides a complete solution for all gaming needs and integrates heavily into the local communities it serves. Play N Trade customers can try any video game before they buy, participate in local and national tournaments, have their consoles and games repaired, as well as buy, sell and trade video games. Many customers say simply "This is the best store I have ever been to!" Please visit http://www.playntrade.com or call 1.888.PNT.GAME for more information.
About Maas Global Solutions
Maas Global Solutions Corporation (http://www.maasglobalsolutions.com) is a transaction processing technology company that owns and operates Paymentsite, a leading edge Payment Gateway that is PCI Level I, HIPPA and SAS 70 certified. Using the latest security methods to keep customer information safe and secure, MGS developed the Paymentsite Gateway so resellers, agents and merchants could have a state of the art, secure and fully redundant connection from their servers to the major merchant processors.
###