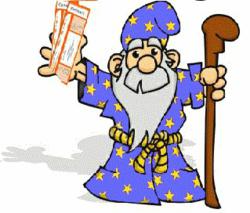 (PRWEB) May 03, 2013
The NHL playoffs are always full of excitement and this season should be no different. The Washington Capitals clinched the number three seed in the Eastern Conference and are looking to make a deep playoff run this season. The Capitals are a high scoring high powered offensive team thanks to stars Alex Ovechkin, Mike Ribeiro, Nicklas Backstrom, and Mike Green. Every time the Capitals take the ice fans pack the Verizon Center making it an extremely loud and exciting atmosphere to watch a hockey game. Fans have a great opportunity to watch every playoff game at inexpensive prices.Cheap Washington Capitals playoff tickets can be found on Whiztix.com. WhizTix is a free-to-use event ticket search engine, which aggregates results from different event ticket selling sites in one place. This allows users to find the cheapest tickets often way below face value, and best deals on seats at a particular game. For example, tickets for game two of the Eastern Conference Quarterfinals can be found for $69 to $71 dollars. Fans have a great opportunity to watch their team live as they try and reach the Stanley Cup.
Washington Capitals tickets are available on Whiztix.com for every home, and away game. Fans from all over the world can go cheer and watch their Caps play playoff hockey against the New York Rangers, or other teams they will play this playoffs if they win. Each round is a best of seven series giving fans 3 times each round to attend a road game live. Capital fans from New York can watch their team take on the Rangers in the first round of the playoffs. Tickets to these games are going for $159 to $162 dollars. These three Rangers home games at Madison Square Garden are getting played on May 6, May 8, and May 12 if necessary.
About WhizTix:
Over the course of the last year whiztix.com has been providing an affordable and efficient way to search for resold event tickets online. WhizTix has saved customers money on tickets for sporting events, concerts, and plays. To learn more about WhizTix, check out whiztix.com.