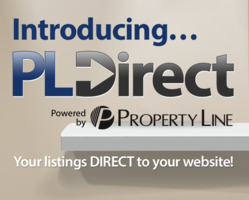 Time is money. Managing assets should be as easy as possible for our commercial broker population.
Las Vegas, NV (PRWEB) June 03, 2013
Property Line International, Inc., the Las Vegas-based online national commercial real estate listing and marketing resource, announced today that its technical division has completed back end re-development using an advanced technology that enables CRE companies to display their company-branded listings on their own websites in real time. The new Property Line PL Direct service is available effective June 3, 2013.
Leaders of the Property Line PL Direct project reported that migrating to this state-of-the-art technology made development of the protocols to display CRE agents' listings, photos and floorplans on their websites an exhilarating experience. The team said that they "never looked back" after they embraced the power of this new cutting edge technology combined with an upgraded equipment infrastructure. The project leader said, "PL Direct's listings display is accompanied by a variety of customizable, branded reports. The Map View Report is especially convenient when showing property." Commercial brokers and marketing executives have reported that making the agents' listings more keyword searchable on Google through PL Direct has expanded their marketing reach. Those using Property Line's PL Direct service have expressed KUDOS to the team.
"Time is money. Managing assets should be as easy as possible for our commercial broker population," said Jane Memmer, Property Line's CEO. "PL Direct is fast, reliable and, almost most importantly, it is AFFORDABLE. We are delighted to present this opportunity to members who have been loyal to Property Line for years."
About Property Line International, Inc.
Established in 1993 by Jane and Harold Memmer, Property Line is a commercial real estate listing service that offers listing and searching capabilities for its members, as well as innovative marketing products that help agents and brokers "close the deal" in a more efficient manner. With a national database of listings updated daily, members depend on the website to list, search, and market inventories.