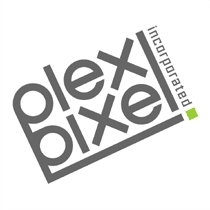 I understand the market and how to attract users across generational lines
San Francisco, CA (PRWEB) March 14, 2008
It's sticky. It's fun. And it's landed in San Francisco.
Plexipixel, a digital design studio specializing in interactive media, has opened an office in San Francisco. Since 2000, the Seattle-based company has earned a reputation for delivering "unexpectedly sticky brand play" for companies such as Volvo, Adidas, VISA and Sprite. Put another way, this creative team knows how to grab attention and make messages stick.
"We make the brand users' experience fun," says Kristi Torgrimson, the project manager/producer who heads up the new office. "The interactive experiences we create for our clients totally immerse the users into their brands. We recently had a 75-percent completion rate for an advergame we created for one of our Fortune 500 clients. For another client, we achieved more than four million plays in just three weeks. Those are the kind of results we're getting."
21st century marketing: the immersion experience
Plexipixel has been a leader in the interactive-experience field since its founding in 2000. President Matt Tamaru and CEO Vicky Tamaru collectively bring decades of experience in design, interactive media development, character design and animation. Matt was a pioneer in web animation using FutureSplash (later renamed Flash) and has worked on advergames, animated web shorts, and microsite projects for Disney, Coca-Cola, Nickelodeon, among others.
"We push the boundaries to engage users in new ways," says Vicky Tamaru. "We're pioneers in the field of interactive marketing, and we're known for making our projects relevant, interesting and easy to use for the end-user. We're always setting higher standards for ourselves. That's how we get what we call 'unexpectedly sticky brand plays.'"
More than games--but always fun
California companies can expect to see more unexpectedly sticky brand play in the business and entertainment realms, including advergames--the use of games to advertise and promote products and ideas--and interactive media design. Torgrimson comes with the full support of the Seattle headquarters. Plexipixel's three pillars of expertise--a balance of animation/motion graphics, technology development, and design--help them deliver inventive projects that get results.
"Our team of animators, designers and developers use their passion for art, entertainment and media to develop interactive websites, games and promotions for businesses of all kinds," Torgrimson adds.
Fresh perspective
Torgrimson began her career early as a high school intern with Microsoft. During her years of hands-on experience at Plexipixel, she has been involved in various interactive projects, including a highly successful advergame for Adidas.
"I understand the market and how to attract users across generational lines," she adds. "While plenty of younger users are attracted to advergames, you might be surprised to learn that adult women play a lot. It all depends on what populations are relevant to the brand and how we create the interactive experience around those interests."
For more information on this innovative new office, contact Kristi Torgrimson at (415) 834-5739.
#####