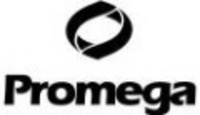 MADISON, Wis. (PRWEB) August 22, 2007
The Plexor HY System quantitates human and male DNA in a single analysis using the same dilution of DNA standards. The unique combination of features included in the Plexor HY system puts the most information possible at the fingertips of the DNA analyst. The analyst can then make a fully informed decision about the downstream analysis of a given sample. Critical sample is conserved with no time wasted to double check a negative quantitation.
The Plexor HY System is compatible with a number of qPCR instruments including the Applied Biosystems 7500 and 7500 FAST real time PCR systems and Stratagene Mx300P and Mx3005P(TM) quantitative PCR systems. Visit http://www.promega.com/plexorhy for more information.
Promega Corporation is a leader in providing innovative solutions and technical support to the life sciences industry. The company's 1,450 products enable scientists worldwide to advance their knowledge in genomics, proteomics, cellular analysis, molecular diagnostics and human identification. For more information about Promega, visit http://www.promega.com.