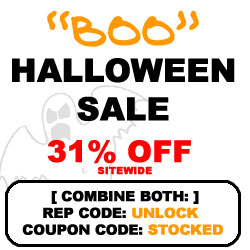 this is an unprecedented discount from PLNDR, very rare do you get 31% off
Boston, Mass (PRWEB) October 30, 2012
The Hurricane Sandy Bargain Bin is the highlight of PLNDR's daily deals. PLNDR boys can now purchase their favorite branded tees, shorts, denim, outerwear, and sneakers for less than 50 percent of the original price.
With 99% of its stock currently on sale, PLNDR is offering more savings with a 31% discount from the Plndr Coupon Rep Code combined UNLOCK with Plndr Coupon code: STOCKED. This code is good for the next 24 hours. User must enter both codes at checkout to get the holiday savings.
PLNDR is also running a special $10,000 In Your Pocket contest for all college students in the United States. The grand prize winner will receive $10,000 to be deposited in a 529 bank account for school tuition. One second place winner will receive $1000 for shopping at PLNDR. New members and every friend they get to join count as one entry. The more friends who join, the more chances of winning. The $10,000 In Your Pocket raffle promo ends November 15, 2012.
To make it easy for customers to plunder those bargain chests, PLNDR has rolled out its mobile app for iOS and Android. The much-awaited app features all of the on-site elements shoppers have come to love about PLNDR, including a wealth of expert lifestyle imagery, product browsing, size adjustments, and more through checkout, plus special mobile-only sales and surprises.
To view today's PLNDR deals, sign up at http://www.plndr.com.
About I Heart the Loop
Enjoy great savings on your favorite Karmaloop brands by shopping at ihearttheloop.com. Coupon codes are updated daily to give you access to the latest premium streetwear for up to 80% less. ihearttheloop.com offers Karmaloop coupon codes, Karmaloop rep codes, Karmaloop free shipping codes, and PLNDR coupons. Bookmark the ihearttheloop.com page to get the latest discount codes on more than 400 brands carried by Karmaloop.
About PLNDR.com
Owned by Karmaloop, PLNDR.com (pronounced "plunder") is a members-only flash sale online boutique that hosts limited-time sales of more than 80 percent off on the best brands in premium apparel, footwear and accessories. PLNDR debuted in May 2010 and is the fastest-growing segment in the Karmaloop family with 2.5 million visitors per month. To date, PLNDR has established ongoing partnerships with more than 400 brands including top-sellers such as Crooks & Castles, Obey, WeSC, Motel Rocks and Married To The Mob, boasting a current membership of more than 1 million with over $16 million in revenue for 2011.
# # #