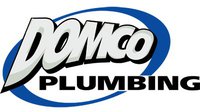 When we send our Folsom plumber to someone's door their primary goal is to make that customer happy
Folsom, CA (PRWEB) May 29, 2013
Domco Plumbing has been selected for the 2013 Best of Folsom Award in the Plumbing Contractors category by the Folsom Award Program. "I am very proud to have been chosen for this award because it is the result of our commitment to providing the highest level of customer satisfaction. When we send our Folsom plumber to someone's door their primary goal is to make that customer happy," says Dominic Stone of Domco Plumbing.
Each year, the Folsom Award Program identifies companies that they believe have achieved exceptional marketing success in their local community and business category. These are local companies that enhance the positive image of small business through service to their customers and their community. The exceptional companies help make the Folsom area a great place to live, work and play. This year Domco Plumbing has been chosen for Best Plumbing Contractor in Folsom.
Various sources of information were gathered and analyzed to choose the winners in each category. The 2013 Folsom Award Program focuses on quality, not quantity. Winners are determined based on the information gathered both internally by the Folsom Award Program and data provided by third parties.
About Folsom Award Program
The Folsom Award Program is an annual awards program honoring the achievements and accomplishments of local businesses throughout the Folsom area. Recognition is given to those companies that have shown the ability to use their best practices and implemented programs to generate competitive advantages and long-term value.
The Folsom Award Program was established to recognize the best of local businesses in the community. The organization works exclusively with local business owners, trade groups, professional associations and other business advertising and marketing groups. The mission is to recognize the small business community's contributions to the U.S. economy.
As part of receiving this award Domco is now offering a new discount for plumbing service in Sacramento. Customers can receive $25 off any plumbing repair over $200 or 10% off any drain cleaning or repair. "We are offering this new Sacramento plumbing coupon because we want people who haven't tried our company to have the opportunity to do so and to reward anybody who has used us in the past," says Dominic.
Domco is also offering a new Sacramento water heater replacement discount. Consumer can receive $50 off the installation of new water in Sacramento or surrounding areas. "Most hot water heaters, gas or electric, only last about 10 years. In most cases the water heater replacements we do in Sacramento are done in a couple of hours and the technician doesn't leave for parts. If people are concerned about the life span of their water heater they perform an annual maintenance which would include flushing the unit. We can help with that as well," says Dominic.
To learn more about the Sacramento plumbing contractors at Domco Plumbing please visit their website. People are also encouraged to take advantage of the new coupons and discounts being offered. Domco also has many positive online reviews on trusted review sites like Google, Yahoo, Yelp and Angie's List. They also have many informative YouTube videos and press releases that relate to plumbing in Folsom.
Domco Plumbing Inc
Sacramento, CA 95816‎
(916) 972-1006