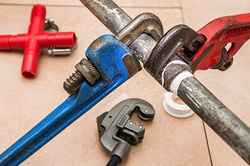 "I want to do everything possible to help people prepare for winter and avoid costly repairs' - Alex Figliolia
Staten Island, NY (PRWEB) December 04, 2015
Alex Figliolia contracting and plumbers is offering maintenance advice for building and home owners who want to avoid costly plumbing bills during the cold months of winter.
"Freezing pipes, grease clogged drains and frozen septic tanks are problems which can be avoided with proper maintenance," says businessman Alex Figliolia. By visiting his LinkedIn site building owners can get free advice on how to prepare pipes so that they do not have to incur unexpected costs from contracting companies or a random plumber.
Among the many tips Alex Figliolia is offering is how to avoid burst pipes. Pipes burst when water freezes inside. Figliolia estimates that 30 percent of the repairs plumbers are called to make during winter months are caused by burst pipes.
Says Alex Figliolia, "The cost of contracting a plumber to repair a burst pipe can cost a building owner tens of thousands of dollars. Building owners can avoid the expense by wrapping pipes themselves using fiberglass or attic insulation which can be purchased at any home improvement store. They can also use tubular sleeves that slide over the pipes that have an R-4 rating."
As a businessman, Figliolia wants customers to avoid emergency service calls. By providing these weatherization tips on his LinkedIn page Says Alex Figliolia, "I hopes to save customers time and money."
Says Alex Figliolia, "I want to do everything possible to help people prepare for winter and avoid costly repairs, but even the best prepared person may need to call a contracting company to help them out. My plumber stands ready to be of service."
Alex Figliolia can be found in the White Pages