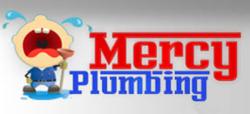 Many of the clients served by Mercy Plumbing have been overcharged by other Houston plumbers when they should have paid much less. "We've gained our clients' trust," Lohse believes, "and that's why they continue to call us."
Houston, Texas (PRWEB) December 19, 2011
Mercy Plumbing Company, an established plumber in Houston TX, announced that it is expanding its complete line of expert plumbing services to include the area of Katy, TX, located just west of Houston.
Over the last year there has been a significant increase in plumbing work requests coming from the Katy area. Now, with the extended service base, customers in both Houston and Katy can access Mercy Plumbing Company's professional plumbing team.
John Lohse, owner of Mercy Plumbing Company, believes that the plumbing services offered by his company will be a perfect fit for Katy. Mercy has beefed up its crew of master plumbers and invested in work vehicles to offer customers a full complement of plumbing services in Katy and Houston.
As a plumber in Katy TX, Mercy Plumbing Company will offer residents and businesses the same services that are offered by the plumbers in their Houston TX office. Customers can call for gas line repair, water line repair, faucet repair, re-piping service, garbage disposal repair, drain cleaning, and water heater repair in Houston and Katy. The team at Mercy also installs new gas lines, water lines, faucets, drains, pipes, garbage disposals and hot water heaters.
Mercy's plumbing professionals have the experience and expertise to perform both large and small plumbing jobs. They pride themselves on quality workmanship at an affordable price. All work comes with a guarantee, and the company is fully bonded and insured.
Lohse says his company philosophy is one that combines old-fashioned work ethic with a friendly professionalism. It is this philosophy, he believes, that keeps his customer base loyal and has gained Mercy a large volume of repeat business.
"Our clients appreciate that when they call us, they'll get a prompt, reliable response and a speedy, effective resolution of the problem at a fair and honest price," says Lohse. He goes on to say that many of the clients served by Mercy Plumbing have been overcharged by other Houston plumbers when they should have paid much less. "We've gained our clients' trust," Lohse believes, "and that's why they continue to call us. Plumbing isn't a luxury, it's a necessity. People shouldn't have to pay an arm and a leg just to get a toilet fixed."
Plumbing systems do not always give fair warning about an impending problem or indicate that a breakdown is in the works. Should plumbing problems develop unexpectedly, Mercy offers its customers 24/7 emergency service.
Prevention is the most important part of keeping a plumbing system healthy. Lohse says the easiest way to avoid unforeseen problems is to keep the plumbing system properly maintained. Mercy has an innovative plumbing Membership Service at what he calls "a merciful price."
Premium Membership Service gives clients regular "multi-point inspections of all aspects of home and business plumbing system components." According to Lohse, this can save considerable money on costly and unexpected plumbing repair work down the road.
Members receive all the benefits of regular water heater flushing, regular plumbing inspections, regular drain inspections and regular faucet inspections, including faucet tightening. Members also enjoy priority scheduling when calling for service and repairs.
Lohse points out that Mercy's prevention service costs about the same as what it would cost for one home visit by a master plumber. Membership Service comes with a full satisfaction guarantee, just like all of Mercy's products and services. It carries with it the peace of mind that comes with worry-free plumbing.
Mercy Plumbing offers extended warranties and extended service plans to protect clients from unexpected plumbing breakdowns and associated water damage. Says Lohse, "Although these plans require money up front, they insure against considerably more expensive repair work should a breakdown occur. It's like plumbing insurance for your home." For more information, visit the Mercy Plumbing website at http://www.mercyplumbing.com.
###