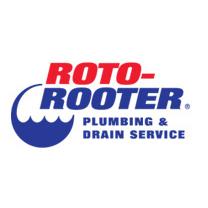 An emergency plumbing repair on your plumbing system can be stressful and frustrating.
Ventura, CA (Vocus/PRWEB) July 22, 2011
Roto Rooter, one of the best plumbers of Ventura is an expert in most areas of plumbing, including emergency plumbing. When plumbing in the home goes rogue, Roto Rooter offers a guarantee that is hard to beat, as well as tips for dealing with the whole situation.
Roto Rooter offers free over the phone estimates for emergency services, which is important when choosing a reliable plumber, as many will give an inflated estimate if they quote an estimate before coming out to the site.
"An emergency plumbing repair on your plumbing system can be stressful and frustrating," said said John Heard, general manager of Roto-Rooter Ventura County. "It is important to stay calm and remember that we have dealt with just about any plumbing problem you can imagine, so you're in good hands."
Roto Rooter offers advice on what to do once you have a plumbing emergency on your hands:

Make sure that everyone in your family knows where the water shut off valves are in your house
If the emergency is limited to a specific appliance or fixture, only shut off that specific water valve
Turn off the main valve if the problem is a leaking pipe or the appliance does not have a shut off valve
Call Roto Rooter, and they will come to your home as quickly as possible
Once there, the technicians can evaluate and repair any kind of plumbing problem. They then provide you with an honest and upfront assessment of what repair work is ahead.
For more information about any of Roto-Rooter's services, call (805) 256-7516 or visit them on the web at http://www.rotorooter-ventura.com.
About Roto-Rooter
Roto-Rooter Plumbing & Drain Service provides Oxnard, Ventura, and Thousand Oaks affordable plumbing service, including sewer and drain cleaning services for residential, commercial and industrial properties in California's Ventura County.
Since 1935 Roto-Rooter has offered high-quality, affordable plumbing service and repair at competitive rates. They pride themselves on offering exceptional customer service; they work with clients every step of the way to ensure that they understand exactly what Roto-Rooter is doing at all times. Roto-Rooter is renowned for being one of the best plumbers in Oxnard, Ventura, and Thousand Oaks.
###