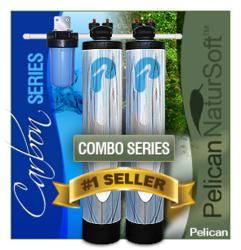 Mike Counsil Plumbing is truly a quality company from top to stern – we trust them to uphold our high standards of doing business
San Jose, CA (PRWEB) August 27, 2012
San Jose's Mike Counsil Plumbing & Sewer Inc. has established itself as a leading and reliable provider of plumbing services for the San Jose, Los Altos, Mountain View, Sunnyvale, Campbell and surrounding areas. This Santa Clara County Plumbing Company employs knowledgeable, licensed plumbers to ensure that every plumbing and sewer job is done right the first time.
The human body is made up of nearly 70 percent water; doesn't it make sense to take care of the water one uses?
The bad news about unfiltered water.
While 70 percent of the Earth's surface is covered in water, much of that water is too saline for human consumption. While a majority of the Bay Area's precious water derives from HetchHetchy and the Mokelumne Aqueducts, it's hard to know what unhealthy minerals or bacteria have been picked up along the way.
Carcinogens like small amounts of arsenic, and even coliform bacteria can be found in drinking water. Every municipality has a water treatment facility that uses either chlorine or chloramine (a combination of chlorine and ammonia) to keep water contaminants at acceptable levels.
According to Justin Barker, Vice President of Pelican Water Products, water treatment facilities just can't do enough to keep water contaminant free, and the chemicals the facilities use have their own harmful effects.
"The Environmental Protection Agency mandates an acceptable limit of carcinogens that can be in drinking water – homeowners should read their area's water quality report (it's public information) and know what's in your drinking water," Barker said.
According to the EPA, while chlorine serves as a disinfectant, removing contaminants from water can be complicated because some pathogens, like Cryptosporidium, are resistant to disinfectants. In addition, the disinfectant itself can react to materials in the water to form unhealthy byproducts.
The good news.
That's why owning a whole house water filtration system is so important.
Pelican Water System's products include premium whole house water filters and both salt and salt-free water softeners.
The low maintenance Pelican Carbon Series is a home water filtration system with a large diameter tank that holds a significant amount of water filtration carbon media. The good news for homeowners is that a filter's carbon media will grab any impurities and pathogens in a homes water, and stop unwanted contaminants in their tracks. Rather than replacing the filter, homeowners change the carbon media periodically to keep delicious spring-like water flowing in ones home.
"The filters cut contaminants down to virtually a non-detectable level," Barker said.
Drinking bottled water isn't the solution to avoiding contaminants. Rinsing food, showering and using the washing machine release unhealthy contaminants, resulting in skin irritation and lackluster skin and hair.
"When you heat the water, you are releasing chloroform gas, which you are then breathing in," Barker said. "Virtually the second the shower water hits your body, the chemicals are entering your bloodstream. The same thing happens to your fruit and vegetables when you are washing your produce."
Good for you, good for the environment.
Good health isn't the only reason to filter and soften water. Hard water (typically a build up of calcium and magnesium) is what causes scale, which is found in 80 percent of homeowners' plumbing fixtures.
Hard substances can damage pipes, which causes leaks and ultimately can destroy your plumbing. In addition, scale build-up on a hot water heating element will force the heater to work harder and will shorten the heater's life.
Pelican systems offer a five-year performance guarantee on the device's carbon media, and Barker said homeowners should contact a reputable, Pelican-authorized plumbing company to install the low-maintenance system.
Pelican recommends Mike Counsil Plumbing, Sewer, Water Heaters and Electric in San Jose, which offers three locations throughout the Bay Area.
"Mike Counsil Plumbing is truly a quality company from top to stern – we trust them to uphold our high standards of doing business," Barker said.
Mike Counsil Plumbing San Jose
1915 O'Toole Way,
San Jose, CA 95131
408-217-0664
Mike Counsil Plumbing Los Altos
171 Main Street #177,
Los Altos, CA 94022
(650) 627-7566
Mike Counsil Plumbing Fremont
4444 Hansen Avenue
Fremont, CA 94536
(510) 574-0456