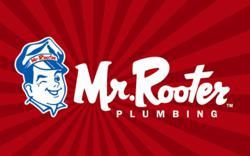 a website can be your most powerful marketing tool
Seattle, WA (PRWEB) September 23, 2011
Seattle Plumber has developed and designed a new website to promote its plumbing service in the Seattle area; the whole idea of this is to create a fresh start to their internet profile. As an independent branch of Mr. Rooter, Seattle Plumber is creating an effective approach to being found on the local searches.
By utilizing the unique URL and implementing special tactics that help search engines find your website, the Seattle Plumber new website will surely be a great step forward in the right direction for the company. As many people that work in any industry know, a website can be your most powerful marketing tool and it is in the way that you employ this power will surely set any company apart from the competition.
There are a few elements of this tactic that will help discover the true ROI of this marketing tool. By using a unique phone number and tracking the true origin of the traffic will help us better understand the process of the consumers and learn how to better ourselves to become the best service possible.
About
Seattle Plumber is proud to offer complete plumbing services for all of your residential and commercial plumbing needs; 24 hours a day, seven days a week.
###