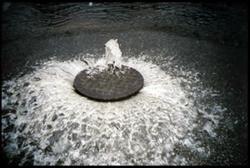 Most cities are requiring homes to go through a sewer inspection and most have broken sewers
San Francisco, CA (Vocus/PRWEB) June 16, 2011
San Francisco's Atlas Plumbing & Rooter is offering a discount in sewer inspections for realtors in the San Francisco and Peninsula areas.
"Most cities are requiring homes to go through a sewer inspection and most have broken sewers," said Joel Ledesma of Atlas Plumbing & Rooter. "Our rate will save you at least $100 on an inspection. Plus we're the best in the city. So go with the best and save the most."
Realtors can now receive a discounted sewer inspection for $125. Having their client's sewers inspected is necessity for every home and most cities require an inspection of the sewer before a home sale can be finalized. Sewers are used every day and are usually taken for granted, so some homes may have broken sewers and the owners do not even realize it. To prevent problems with broken sewers and facing costly repairs, homeowners are turning to professional plumbers such as Atlas Plumbing & Rooter to have their sewers checked and repaired correctly the first time.
Voted as the top sewer company in San Francisco by SFGate, Atlas Plumbing & Rooter is a reliable and cost efficient company for all plumbing services. Aside from providing careful sewer inspection and repair, they also provide a DVD or written report on the inspection so homeowners can have access to all relevant information regarding the condition of their sewers. This is the perfect time for a sewer inspection and Atlas Plumbing knows how to get the job done right.
For more information, call 415-644-5742or visit http://www.atlasplumbersf.com.
About Atlas Plumbing & Rooter
Atlas Plumbing & Rooter provides 24/7 Plumbing Services to San Francisco and the surrounding areas. Atlas Plumbing & Rooter is a full service plumbing contractor providing a range of repair and installation services, including drain cleaning, residential plumbing service, water heaters and clogged drains.
###