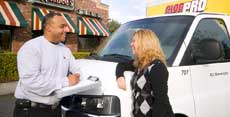 Reputations are not built in a day... They are built through every experience that your company has with its customers.
Portland Oregon (PRWEB) September 21, 2012
Clog Pro account manager Ana Fraser says there are many important factors to being successful at plumbing in Portland OR, but that there are three factors that can make a huge difference. She says the factors include following the rules, timeliness, and consistency.
Fraser shares that whenever someone sets up a business, there are certain rules that must be followed. For example, in order to be a plumbing contractor, the applicant must be licensed, bonded, and insured, must have registered their business with the Secretary of State and all of the important agencies like Labor and Industries, and must make sure to pay their taxes and pay them on time. Fraser says that when plumbers follow all the rules, they can focus on their business because they are not constantly looking over their shoulder waiting to get in trouble because of their illegal actions.
Timeliness is Fraser's second secret to success as a plumber. She says this does include being on time to all meetings and appointments set with customers, but it also means finishing projects within the time allotted to do so. Building trust, Fraser says, starts with following through on the little things like being on time.
Fraser's last secret to success is consistency. "Reputations are not built in a day," she says. "They are built job after job after job through every experience that your company has with its customers."
So she says in order to build a good reputation and be a company that people refer to others, plumbers must be consistently good at what they do. If and when mistakes end up happening on a job site, and she says they happen to all contractors, business owners must do everything possible to fix the mistakes so that the customer will still have an overall positive opinion of the company.
About Clog Pro
Clog Pro is a proud group of servants for the citizens of Portland Oregon and Vancouver Washington. They have been in the business of plumbing here for nearly 20 years. Those looking for a plumber in Portland Oregon should visit their site and see if their services look like a good fit for their needs. Whether there are residential plumbing needs or commercial needs, Clog Pro can tackle all the clogged drains and leaking pipes that come their way.