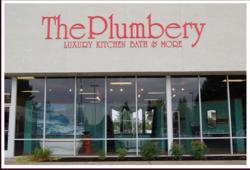 We have remained at the cutting edge of water-saving technologies that never sacrifice performance, and are proud to offer both residential and commercial products that are fully CALGreen compliant
Redwood City, CA (Vocus/PRWEB) July 22, 2011
Today, water and energy conservation is a global issue. This is an issue that Plumbing N Things fully embraces. CALGreen codes went into effect on July 1 for residential construction in California and are likely to be introduced throughout the country soon.
Water is arguably our most vital resource and there is a growing concern that if citizens do not act, there will be a heavy price to pay in the future. Federal legislation was targeted to make CALGreen effective for the entire country, but it has since been stalled. CALGreen will affect newly-built homes, restricting the choices for plumbing products and many other aspects of the project. It will also affect some remodels, depending on the city codes and enforcement agencies.
"We have remained at the cutting edge of water-saving technologies that never sacrifice performance, and are proud to offer both residential and commercial products that are fully CALGreen compliant," said Scott Denny of Plumbing N Things.
CALGreen is a comprehensive building code initiative designed to dramatically reduce construction waste, greenhouse gas emissions and water consumption, all while increasing energy efficiency. The projects that are required to be compliant with CALGreen include bathroom remodeling, plumbing and kitchen remodeling that is composed of faucets and other accessories (kitchen remodeling can't be "composed" of anything). Certain specifications are needed such as toilets containing a 1.28 gallons per flush, lavatory faucets with 1.5 gallons per minute and kitchen faucets at 1.8 gallons per minute. Showerheads must be two gallons per minute or less.
For more information on how Plumbing N Things can help clients built complaint homes, contact them at (650) 241-0944 or http://www.plumbingnthings.com/.
About Plumbing N Things
Plumbing N Things San Mateo plumbing supply has been in the city of San Francisco (serving San Mateo County) for more than 25 years and has earned a reputation for having exceptional customer service, the highest quality products and competitive pricing. The company specializes in working with contractors, designer and architects, plumbers and the retail public in giving the best material for building a custom home or remodeling an entire house. Plumbing N Things San Mateo Kohler toilets provide the best in plumbing supply and bathroom accessories such as Kohler toilets.
# # #