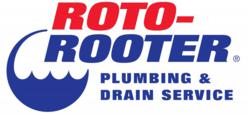 Roto-Rooter recommend a list of precautions to get homes ready for the summer heat, while saving energy and staying in budget.
Cincinnati, OH (PRWEB) May 23, 2012
Roto-Rooter http://www.Roto-Rooter.com calls on Americans to reduce water usage during the summer months. During peak water use, usually in late July or early August, the average American uses about four times as much water as they do the rest of the year. From taking more frequent showers to watering the lawn to even washing additional loads of laundry—it all adds up.
Fortunately, the plumbing experts at Roto-Rooter recommend a list of precautions to get homes ready for the summer heat, while saving energy and staying in budget.
Here are 8 plumbing tips for conserve water and get ready for Summer:
1. Check the temperature setting on the water heater. It should be set no higher than 120° to prevent scalding and reduce energy use. Summer is a good time to turn the temperature down, especially when away on vacation.
2. Replacing an old shower head can save up to 7.5 gallons of water per minute without sacrificing water pressure. To clean mineral deposits from the showerhead, unscrew it, soak it in vinegar overnight and then gently scrub with a toothbrush to remove deposits.
3. Check washing machine hoses for ruptures or bulges. Turn valves on and off to check for leaks.
4. Make sure that yard drains, gutters and downspouts are cleaned out, open and free of debris.
5. Check outdoor faucets/hoses to make sure water flows freely and they aren't leaking and wasting precious water.
6. Beware of standing water. Excess water can result from leaky or broken underground pipes or a damaged sewer line. Standing water is not healthy for children or pets, and is a breeding ground for insects and germs. Inspect the yard for areas that are too wet and with unusual plant or grass growth.
7. Conserve water. Water your lawn before sunup or after sundown to reduce usage.
8. Consider installing rain barrels and connecting them with gutter downspouts to collect water and use it for watering gardens and plants.
Roto-Rooter has additional seasonal plumbing tips available on-line at http://www.rotorooter.com. Ask questions or discover and share more tips on our Facebook page: http://www.Facebook.com/RotoRooter
About Roto-Rooter
Roto-Rooter, a wholly owned subsidiary of Chemed Corporation, was established in 1935 and is the largest provider of plumbing and drain cleaning services in North America. Roto-Rooter operates businesses in more than 116 company-owned territories and more than 500 independent franchise territories, serving 91 percent of the U.S. population and 44 percent of Canada.