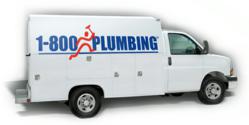 "1-800-PLUMBING is the number that means business."
(PRWEB) May 21, 2012
While other products tend to focus on a simple GPS solution, the Fleetronix fleet management system goes far beyond the basics and provides customers with the tools required to manage the entire fleet. With the Fleetronix fleet management software as a solution, a myriad of useful advantages become attainable.
Fleetronix allows the creation of custom maintenance tasks, built around maintenance operating schedules. Managers can easily see an overall picture of the health of the fleet with a dashboard maintenance summary and fleet operating cost overviews. Complete with proactive alerts, warning views, and reports, fleet managers never miss a beat on maintenance due.
By using route monitoring and dispatch features, users can easily determine when service vehicles arrive at a location, duration of visit and when the service was completed. Complimented by work order functionality and built-in, user-defined customer surveys, managers can efficiently improve customer service. Robust insight with both map views and report views aid users in monitoring driver activities and determining the productivity of the fleet.
Monitoring critical components of vehicles such as sensors on anything from doors to seatbelts, PTOs, switches and panic buttons is another great feature of the Fleetronix system. Create dynamic real-time, instantaneous alerts, tailored to gain valuable insight into illicit vehicle activity after hours or during non-authorized timeframes.
Remote fleet monitoring allows managers to be virtually present in vehicles while in use and keeping a watchful eye over drivers. By increasing driver accountability, managers can impact driver behavior and instill safer practices when drivers know they are being monitored.
Speeding and idling are both critical factors to consider when saving on fuel costs. Excessive idling can add up to over 800 gallons of wasted fuel annually for the average truck. Speeding can equate to wasted fuel: speeds in excess of 50 MPH increase fuel consumption by 1.5% -- which then doubles at speeds of 70 MPH or greater.
Knowing when drivers are speeding and idling can aid managers in reducing occurrences.
With the current cost of fuel reaching near $4.00/gallon, the average operating cost per vehicle is around $1.50 per mile driven. Every mile driven must be meticulously planned for and expertly calculated. Armed with a robust routing and dispatch system Fleetronix offers, can easily reduce at least 25 miles per week for each vehicle. That easily equates to a savings of over $37.50 per week or $1,950.00 annually per vehicle.
On average, each vehicle can make at least one more stop, job, or delivery per day when equipped with a GPS system with integrated routing and dispatch capabilities. This will not only help in reducing overtime pay by an average of one hour per driver per week, but it will also have a positive impact by improving response time and increasing customer satisfaction.
These are just some of the features of the Fleetronix System.
Alan Cline, President/CEO 1-800-PLUMBING says, "It makes sense for 1-800-PLUMBING to partner with Fleetronix. We are pleased to be able to introduce this system to our licensees. This is another great tool that will help our licensees increase their bottom line."