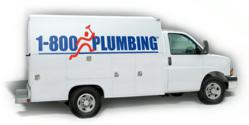 "1-800-PLUMBING is simply the best number a plumber could have"
Knoxville, TN (PRWEB) May 30, 2012
Pipe Wrench Plumbing understands the importance of effective marketing. In an effort to maximize the return on dollars spent marketing and advertising residential plumbing services, Pipe Wrench Plumbing decided to utilize the power of the vanity phone number "1-800-PLUMBING." The decision to integrate the 1-800-PLUMBING concept was made due to the fact that the number is powerful and easy to remember. Pipe Wrench Plumbing has plans to put the number on the radio, direct mail, billboards, and on all service trucks to create an extremely memorable brand identity in the local community.
1-800-PLUMBING is a simple and powerful concept and a great competitive advantage. In addition to the number, 1-800-Plumbing Inc provides a multitude of tools and support to make this number an integral part of an independent plumbing company's advertising and marketing. 1-800-PLUMBING is a cost effective strategy that can boost results of existing marketing and advertising and also open up opportunities for many other creative forms of marketing and advertising.
In addition to all the routine plumbing services, Pipe Wrench Plumbing can perform Directional boring, Pipe bursting, (a trenchless method of replacing buried pipelines) , and also HVAC services. Pipe Wrench Plumbing Inc has also been certified by Rinnai to repair Rinnai tankless water heaters in Knox City.
Pipe Wrench Plumbing is sensitive to the environment and water conservation. "Try to save a little water every day . Close the faucet if you are not using it. While brushing your teeth or washing dishes, you don't need to leave the water running constantly." Pipe Wrench Plumbing employees are screened and drug tested to maintain high standards of service, safety, and quality. The Pipe Wrench Guarantee is "same day service or visit is free and a 5 year warranty on labor."
Pipe Wrench Plumbing Inc is located at: 10641 Braden Dickey Way, Suite 5, Knoxville, TN. 37932. For more information go to: http://www.800plumbing.com/plumbers/knoxville-tn-plumbing To reach Pipe Wrench Plumbing from Knox, Loudoun, Sevier, Anderson, just call 1-800-PLUMBING!
To reach Alan Cline President/CEO of 1-800-PLUMBING INC., just call 1-800-758-6298
1-800-PLUMBING Headquarters address is: P.O. Box 8025, Surprise, AZ 85374