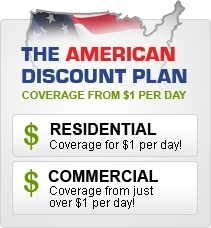 This plan allows Phoenix residents to save money in this recession on costly plumbing repairs that could range in price of thousands of dollars
Phoenix, AZ (PRWEB) July 30, 2009
American Discount Plumbing Service & Drainage, Inc. a local plumbing company in Phoenix, Arizona, is offering expert yet recession-proof affordable residential plumbing service with The American Discount Plan. The residential plan covers one year of plumbing services for only $365.00, which includes three service calls and additional visits at a 20% discount of the original cost. Average Phoenix plumbers charge a $65-$95 service call fee just to come out and the minor typical repair can range in price from $175 and up. Add one more plumbing visit and you've already spent more than the cost of this year-long plumbing coverage. "This plan allows Phoenix residents to save money in this recession on costly plumbing repairs that could range in price of thousands of dollars".
Planning ahead with American Discount Plumbing's residential plumbing services avoids the risks that often come with plumbing emergencies. You already know who to call and can expect a plumber at your home within 24 hours of your call. You won't have to worry about surprise and costly plumbing repairs, because you're already covered with the Residential Plumbing Annual Service Agreement.
For a complete list of items included or excluded be sure to review the Residential Plumbing Annual Service Agreement. Some of the items included are: water heaters; repair faucets, sinks, toilets, garbage disposal, refrigerator water lines, hose spigots, shower valves and popup drain assemblies. They will also replace garbage disposals, toilets, over counter-top sinks and hose spigots.
Although this $1 a day plan is for residential customers, American Discount Plumbing Service & Drainage, Inc. also offers exceptional service to its commercial customers as well. Check out the Commercial Plumbing Annual Service Agreement for a complete list of items covered.
# # #