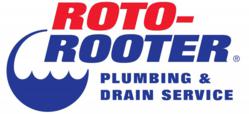 If you're dumping platefuls of food down the disposal, you're asking for trouble. About 90% of the backed up disposals I get called out for are preventable.
Cincinnati, OH (PRWEB) November 17, 2011
With the holidays coming fast, plumbers all over North America gear up for the busiest season all year. Roto-Rooter, the largest plumbing company in North America, has tracked emergency holiday breakdowns calls from customers for over 60 years. The company says the biggest holiday-related plumbing problems are broken garbage disposals.
So what causes the mess? The causes are often linked to guests filing up the house, plumbing systems getting overtaxed, and too much waste being sent down the kitchen sink. Roto-Rooter offers consumers the following tips to prevent emergency calls to the plumber this holiday season.
"Who wants weeks worth of leftover food coming back up the kitchen sink to haunt you?" says one Dallas-based Roto-Rooter plumber.
"People dump pumpkin seeds and pulp down the drain at Halloween, mountains of potato peels at Thanksgiving, and platefuls of (nearly untouched) food after December holiday parties. This is a perfect recipe for garbage disposal breakdown! And then you suddenly have two sinks full of dishes, a clogged garbage disposal, and rotting waste to deal with… all of which can seriously dampen your holiday dinner."
Roto-Rooter says homeowners can avoid plumbing repair issues and prolong the life of even low-end garbage disposals if they don't overload them. "Garbage disposals aren't meant to deal with large quantities of food all at once," says one Cincinnati-based Roto-Rooter plumber.
"If you're dumping platefuls of food down the disposal, you're asking for trouble. About 90% of the backed up disposals I get called out for are preventable. These are emergency calls, late at night or early on a Sunday morning. And nearly all of these are caused by someone sending stuff down the sink that should have been dumped in the garbage can. Roto-Rooter trains its plumbers to deal with these situations quickly and efficiently, at the lowest possible cost to the homeowner. But you can stay a step ahead of the game by watching what you put down the disposal in the first place."
Industry experts explain that a good garbage disposal will chop up food residue into a thick paste, but this paste can stick to the sides of the drainpipe and cause clogging and foul odors. Grease (including rich foods—think pumpkin pie and gravy) will be more likely to clog the pipes, which is why you shouldn't ever pour grease down the drain.
Roto-Rooter plumbers advise that you scrape leftover food into the garbage can and then rinse off any remaining residue in the sink rather than scraping leftovers down the drain. It is also important to run the garbage disposal with plenty of water, which will help wash all residues out of the branch pipes.
Using these tips, you can keep the ghosts of past holiday dinners from returning to haunt you.
About Roto-Rooter http://www.Roto-Rooter.com
Roto-Rooter has been in business since 1935 and is the largest provider of plumbing and drain cleaning services in North America. Roto-Rooter operates businesses in 115 company-owned territories and more than 500 franchise territories, serving approximately 90 percent of the U.S. population and 41 percent of the Canadian population.
We're serious about making our business a great place to work, with world-class service and growing our business. We offer local and national advancement opportunities for people who share our vision.
Connect with Roto-Rooter!
Roto-Rooter on Twitter: @RotoRooter
Roto-Rooter on Facebook: http://www.facebook.com/RotoRooter
Roto-Rooter's YouTube Channel: RotoRooterTV
###