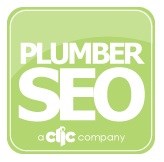 We make it so the most important content is easily accessed and identified by the prospect right away – with a simple touch, customers can instantly call that plumber for an appointment or order.
Miami, FL (PRWEB) May 02, 2013
PlumberSEO, a team of industry-specific Internet marketing experts, announced the proven effectiveness of mobile optimized websites for plumbers, as the Social, Local and Mobile (SoLoMo) revolution dominates the search landscape for professional services and trade. According to Localeze/15miles Fifth Annual comScore Local Search Usage Study, 61% of smartphone users make local searches and purchase decisions from a device.
Other studies show that PC's are becoming less relevant while mobile devices are on the rise – ZDNet reported that, of the 1.2 billion computing devices sold in 2012, smartphones and tablets out shipped PCs by 2-to-1.
Josh Nelson and Dean Iodice, founders and operators of PlumberSEO, see from their customers daily figures that substantiate these statistics, specifically in the plumbing industry.
"One of the first things we do when we build out a new website for a plumbing business is install an application that provides us with exact data about who visited the website, how they got there, how long they stayed, and even what kind of device they used to gain access to the website," stated Nelson.
He continued, "We consistently find that 13% of the visitors are using smartphones and tablets. Not only that, the websites that are mobile optimized give the user exactly what they need so they convert better. "
Although most websites can be viewed from mobile devices, Iodice explains that a mobile-ready site is created especially for that type of media and environment – faster, simpler platform, and with capabilities that integrate with other typical functions of smartphones and tablets, such as the telephone. "We make it so the most important content is easily accessed and identified by the prospect right away – with a simple touch, customers can instantly call that plumber for an appointment or order."
The PlumberSEO experts assure that plumbing businesses that aren't looking to implement mobile optimized websites will continue to lose sales to competitors that are attentive to this new opportunity.
PlumberSEO customer Dan Dowdy, from S&D Plumbing, says "We were clueless about how many people were searching for a plumber from their smartphones, but it really makes sense. During an emergency, or when a frustrating situation occurs, we all seek instant help. With our new local presence, crafted by Josh and Dean, we now capture those customers, and proof of that is the significant increase in the amount of calls we receive."
Validating the power of mobile and local optimizations, Google, Ipsos observed 79% of smartphone owners use their device to make or influence a buying decision and 74% make a purchase as a result. "Professional services such as plumbing must meet the growing mobile expectation, in order to succeed," concluded Nelson.
PlumberSEO is releasing a free new podcast to plumbers that are looking for ways to generate more business by utilizing mobile strategies. The podcast entitled, 'The importance of mobile optimization and how to configure your unique mobile strategy,' will be available for download on May 15, through PlumberSEO's podcast page. More information about the online marketing services provided by PlumberSEO can be found at http://www.PlumberSEO.net.
About PlumberSEO
Specializing in Plumbing and HVAC contractors, PlumberSEO increases client exposure and grows consumer bases through innovative online marketing tactics. These include search engine and map optimization, social media management and more. Co-authors of the The Complete Guide to Internet Marketing for Plumbing Contractors, co-founders of PlumberSEO and hosts of the Plumbing Marketing Profits Podcast, Nelson and Iodice are recognized for their Internet marketing and plumbing social media advice. These national speakers have conducted educational seminars for plumbers and HVAC contractors across the country and have a guaranteed system that is exclusively geared toward plumbers. To learn more about PlumberSEO, visit http://www.PlumberSEO.net.