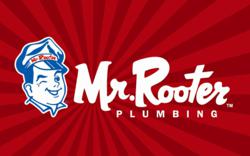 Seattle, WA (PRWEB) February 23, 2012
While leaks may start small, all will become big problems if not identified quickly. The unusual snow fall in January is yet another factor in trying to anticipate damage to residential plumbing. That is why Mr. Rooter, a Seattle plumbing contractor, offers tips on where to look for tiny leaks that may have occurred as a result of frozen pipes, as well as other common, hard to detect issues.
Underground Pipes
Cold temperatures can cause damage to underground plumbing due to rapid contraction and expansion. So, knowing where the meter line runs from the water main to the house can spare you from an unpleasant surprise in your water bill. Leaks here rarely stay small for long due to constant water pressure, but unusually soggy or muddy areas can help alert you to an underground leak.
Outside Fixtures
Cold weather may also have compromised pipes and fittings on outdoor spigots. A careful check of the foundation around the fixtures should reveal if small leaks are present. More likely, as spring nears, leaky hose gaskets may need to be changed if they were left to the unusually severe weather.
Water Heater
The Temperature Pressure Relief Valve on your water heater is designed to release water if the temperature or pressure in the tank gets too high. Due to water deposit buildup on older units, this valve can fail, causing a minor leak that can only barely be heard. Knowing this possibility can save you from being nickel and dimed on your water bill for months.
Know Your Pipes
Knowing where the pipes in your house run can help to monitor areas where less obvious leaks could occur. To do this properly, it may be useful to draw a diagram of the pipes in your home. Sometimes, the water from a leak will run down a length of pipe due to surface tension and gravity, and drip onto internal building structures where wood rot or damaged concrete will eventually cause huge problems. Knowing where vertical sections of pipe terminate will help to identify places where leaks may be discovered.
Tiny leaks are hard to find but understanding where they may occur can help. Once a leak is found and you elect not to fix it yourself, Mr. Rooter, a Seattle plumbing contractor, can help you repair it. They will also do a complete check of your entire plumbing system assisting you in identifying other areas you should keep an eye on.
# # #