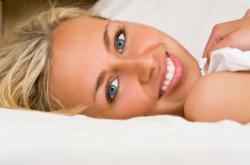 Regardless of your size, you have the right to accept yourself, appreciate the body you have and to feel sexy.
Santa Monica, CA (PRWEB) April 28, 2011
A new "Sexy is Not About Size Campaign" kicks off, launched by Hot Plus Size Lingerie.com, with increased discounts for customers who join in the celebration. The campaign features curvaceous models front and center in banner ads on the site, donning everything from sexy lingerie to sexy costumes.
"For years I heard requests from friends and customers alike about their desire to find real women's sizes in sexy lingerie, and the message was clear. Lots of sexy, smart, vivacious women who wear over a size 12 just weren't finding anything that fit when they went shopping for lingerie in the typical department store," according to Irvin, HotPlusSizeLingerie.com's product manager.
Some criticism has been raised that promoting plus size clothing is not just about body acceptance or a size that fits but that it may be potentially condoning carrying excessive weight which has been linked numerous times to an increased occurrence of serious health consequences including an increased risk of heart disease and diabetes.
But according to Irvin, "The real message isn't that being heavy or thin is the ideal. Its self acceptance that's ideal. Its being healthy that is ideal. And in a world of healthy women, we just have accept not everyone was built to be a size 4. Regardless of your size, you have the right to accept yourself, appreciate the body you have and to feel sexy."
About HotPlusSizeLingerie.com
A leader in the plus size lingerie industry, Hot Plus Size Lingerie.com carries a hot selection of plus size lingerie, costumes and sexy shoes,all with their lowest price guarantee. For More Information: http://www.HotPlusSizeLingerie.com
# # #