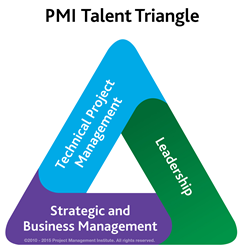 The attendees will learn, share and network with senior executives facing similar challenges in Talent Management for Strategic Initiatives – Stefan Lorincz, VP of Business Outreach, PMI Chicagoland Chapter
Chicago, Illinois (PRWEB) April 13, 2015
PMI Chicagoland Chapter is hosting it's10th Annual Leadership Forum bringing together executives from various industries, facing similar challenges related to Talent Management for Strategic Initiatives.
This is an exclusive, invite-only event, to hear the view from the CEO and engage in Panel discussions with Top Level Executives, sharing techniques and real life examples of management practices leading to success.
The reference papers for the event are the latest in the PMI Thought Leadership Series focused on how talent management impacts the successful implementation of strategic initiatives. Research, by PMI in partnership with PwC, the Economist Intelligence Unit (EIU) and Human Systems International (HSI), shows what companies need to focus on, to boost talent management capability.
The following distinguished seasoned executives have been selected to participate in the
10th Annual Leadership Forum as Panelists:

Kami Bond, Global Head of Talent, Aon Hewitt
Dr. Mary Cannata, Principal Consultant and Practice Leader for Change Leadership, Trissential
Peter Hammer, Managing Director – Strategy & Business Management, Information Technology, United Airlines
Jordan Katz, Senior Managing Consultant, Gallup
Karen Marks, Vice President, Global Program Management Office, Baxter
Carolyn Royce, Executive Director Talent Management, Tenneco
John Parkinson, Partner & Managing Director, ParkWood Advisors, will be the Moderator.
The Panelists will share their real-life experiences along with the best practices, provide insightful and engaging discussions, and answer questions addressing how the strategic talent is sourced, developed and retained. More information about them can be found at PMI Chicagoland Chapter web site, on the Request Registration page.
Harry Kraemer, Jr. and Jon Mihalic, PMP, renowned keynote speakers, will address the audience during sessions prior to the panel discussions, as announced in Prior Press Release.
"We at PMI Chicagoland Chapter are delighted to have such an accomplished group of seasoned executives participating as panelists and speakers, to share their perspectives and experiences at the upcoming 10th Annual Leadership Forum," said Stefan Lorincz, Vice President of Business Outreach for the PMI Chicagoland Chapter. "We have a great program planned for this Forum and we are excited to provide this unique value-add event to our attendees."
The Forum is a complimentary event and it will be held at the Chevy Chase Country Club, in Wheeling, IL, on May 8, 2015, from 7: 45 am to 3:00 pm.
Senior executives in C-Suite, VP or Director roles, interested in attending this event to learn, network & share with fellow attendees, are invited to Request Registration at the PMI Chicagoland Chapter web site, using the Invitation Code: PR2. Breakfast and lunch will be served and seating is limited.
This event is made possible through the support of the following sponsors: Microsoft, ITMPI/CAI, Project Widgets, Innotas, Becker Professional Education and Trissential. Links to their web sites are available through Request Registration page.
About PMI Chicagoland
With about 4000 members in the Chicago metropolitan area, PMI Chicagoland is one of the largest chapters in the world and one of the most active chapters of the Project Management Institute (PMI).