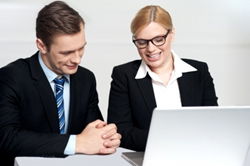 There are ways to deduct certain types of expenses that include some types of insurance payments although not every strategy is right for every investor
Miami, FL (PRWEB) February 23, 2015
Housing industry investors who have purchased a rental home over the past year are likely planning for the upcoming tax season. The JWB company is now explaining PMI insurance deduction strategies for rental property owners through its website at http://www.jwbrealestatecapital.com/when-is-pmi-tax-deductible.
A property owner who is paying private mortgage insurance on a financed property could have many questions about types of annual deductions that might be available. The JWB company has posted its new PMI insurance data to help more adults who own rental homes as part of a passive income portfolio.
"There are ways to deduct certain types of expenses that include some types of insurance payments although not every strategy is right for every investor," one JWB Group rep said.
The posted content also provides a link to the IRS schedule 527 that details all applicable deductions for a vacation or rental home. The posting of this new content is expected to attract adults who are unsure about how to make the most of a self-prepared tax return this year as an investment property owner.
"While some adults seek ways to get rid of PMI payments, others might find that writing off the annual premiums provide the best approach each year," said the rep.
The JWB company opened its rental investing program to a national audience this year and is continuing to support adult investors. An overview of some of the best median income investment types available nationally can now be reviewed at http://www.jwbrealestatecapital.com/best-investments-for-middle-class-income.
About JWB Real Estate Capital
The JWB Real Estate Capital company has remained one of the premier companies in the United States that provides turnkey investments to adults. The company owns and sells real estate in numerous markets. The JWB Real Estate Capital company offers faster ways to retrieve investing industry content through its web portal in 2015 due to the addition of its mobile portal.