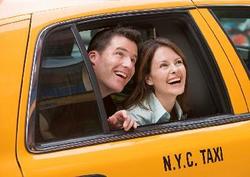 Norwalk, Conn. (PRWEB) February 26, 2008
You can be a victim of identity theft while traveling. No, there's no need to store away your luggage and stay home for good, but it's wise to learn how to avoid identity theft while enjoying the next trip. PMIdentity, a leading security and privacy membership program from Adaptive Marketing LLC, wants consumers to be wary travelers and become their own "travel security agents."
Be cognizant. Be prepared. These are the rules to live by when traveling. Identity thieves and scammers could be around anytime, anywhere, and most of the time, they get what they're looking for from people who are just too oblivious to know about them or their schemes. As a public service, PM Identity offers tips for travelers to keep in mind before, during and after their time away from home:
Before:
-- Make copies of documents such as birth certificates, passports (if traveling abroad), credit cards and travel itinerary. Bring one copy along, and give another one to a trusted friend or relative who can be contacted in case of emergency.
-- Let the bank and credit card issuers know about the upcoming trip, so they don't freeze the accounts once they notice the unusual foreign transactions.
-- Get traveler's checks and some cash to bring along.
-- Store checkbooks along with other sensitive information in a safe deposit box, and request a mail hold through the US Post Office.
-- Clean out your purse and wallet of unnecessary cards or other forms of ID.
During:
-- Keep a watchful eye over your personal effects at all times: at the airport, during check-in, at the beach, etc. Place your belongings in an overhead compartment on the opposite side of the aisle, so you always have it in sight while in the air.
-- Use travel accessories such as money belts, security travel bags or purses and money clips.
-- Avoid using public computers for transactions when sensitive information is required. You can never be sure if the Internet connection is a safe one, and in some cases scammers could have placed devices to store all the information you enter, including e-mail passwords.
-- Use the hotel's safe to store extra cash, credit cards, traveler's checks, the copies you brought with you and other personal effects.
-- Be careful about what you say in public or the kind of personal information you share with perfect strangers, even if they seem nice and welcoming.
After:
-- Retrieve all your mail and subscriptions from the Post Office.
-- Check your bank and credit cards accounts, and trace back all the activity with the receipts you kept from the trip.
-- Check your credit report and score to see if any changes have happened in the last few days. Keep monitoring both the report and the score in the following months.
No matter where you visit, your identity should come back home intact. It's a matter of knowing how to protect it at all times with easy tips and valuable resources, such as the ones offered by PMIdentity.
About PM Identity:
Privacy Matters Identity is a leading membership discount program offered by Adaptive Marketing LLC. Headquartered in Norwalk, Conn., Adaptive Marketing is a category leader in membership programs, bringing value direct to consumers through an array of benefits in healthcare, discounts, security, personal property and personals. Members may access their benefits at PMIdentity.com. With broad online and offline distribution capabilities, Adaptive Marketing offers its corporate client partners effective tools to enhance market presence, strengthen customer affinity and generate additional value through programs such as PMIdentity.
###