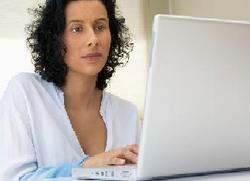 Norwalk, CT (PRWEB) December 21, 2007
When posting a resume online, a job-seeker has mostly one thing in mind: finding the ideal job. What many don't even consider is the risk they are under when all of their personal information is circulating in cyberspace. Privacy Matters Identity (SM), a leading security and privacy membership program from Adaptive Marketing LLC, prompts its members and all consumers to be very cautious while looking for a job online.
A job-seeker might want his or her resume to be viewed by as many potential employers as possible, and in most cases, people focus on the resume itself: verbiage, experience and overall look. But the possibility that scammers and identity thieves might have access to the same information is something most people don't even think about. The truth is that they are out there, phishing for all the information they can gather.
The first step for people who want to guard their privacy while job-hunting is to carefully study the privacy practices of the job sites, then choose the ones that seem to have the best practices and controls while providing appropriate exposure to interested employers. In addition to this important tip, PMIdentity.com also recommends that job-hunters:
-- Be picky. Investigate every site, examine all of its features, and ask other people about it before posting the resume. There are "bogus" job sites, with long forms to fill out and no real jobs available, that were created only to collect personal information. Also, when contacted via phone or e-mail about a job, be sure to avoid sharing personal information such as Social Security numbers, your mother's maiden name or any banking information.
-- Limit the contact information. Some sites hide all personal information and only contact the job-seeker through e-mail once there's an interested employer. Other sites limit the contact information on the resume to initials and e-mail address. This should be enough to reach you and initiate the contact.
-- Control access to complete resume. Most job sites get their income from advertisers and employers willing to pay a fee to look for potential candidates. This fee is a first filter for scammers, but it's not enough. When available, choose the "semi-private" option, through which employers can see the full resume, except for the contact information. If any of them are interested, the site e-mails the applicant about the opportunity and passes along the employer's information.
-- Create a specific e-mail address. Home or business e-mail addresses should be removed from online resumes, especially if the job site doesn't allow resume posters to hide information. Instead, create a disposable address on any of the free e-mail portals, one that can be cancelled after landing the new job or when it starts getting full of spam.
-- Omit references. Other people may find this information and use it for illegal purposes. Even if such references have given their consent, there's no need to post their information online. Their names and information can be given to the company once they have initiated a formal interview process.
PMIdentity.com provides members with continuous access to their credit report and scores at the click of a button. Managing, monitoring and protecting personal credit information are just some of the advantages of a membership in Privacy Matters Identity.
About AP9*PrivacyMattersID
Privacy Matters Identity is a leading membership discount program offered by Adaptive Marketing LLC. Headquartered in Norwalk, Conn., Adaptive Marketing is a category leader in membership programs, bringing value direct to consumers through an array of benefits in healthcare, discounts, security, personal property and personals. Members may access their benefits at PrivacyMatters.com. With broad online and offline distribution capabilities, Adaptive Marketing offers its corporate client partners effective tools to enhance market presence, strengthen customer affinity and generate additional value through programs such as Privacy Matters Identity.
###