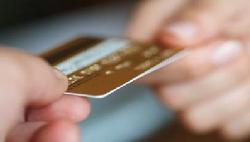 Norwalk, CT (PRWEB) May 22, 2008
Privacy Matters Identity (SM), a leading security and privacy membership program from Adaptive Marketing LLC, encourages its members and all consumers alike to closely monitor their use and payment of business credit cards. Why? Because business credit card charges can affect a person's credit score. However, the effect those charges have will depend on the individual -- more specifically, on how that person chooses to handle the company's credit card.
As with anything related to someone's credit history, business credit card activity can affect a person's chances for getting a mortgage -- since any activity on a credit report can affect one's credit score and financial prospects. So, to avoid undue credit problems, there are a few things to do, according to Privacy Matters Identity:
-- Ensure the company takes responsibility for business credit card payments. Since a credit score is determined by a combination of all credit activity, it is in the best interests of employees to make sure the employer is not late with credit card payments that bear their name. If this situation is a concern, employees have the right to tell the employer that they want to use a personal credit card to cover all business expenses (which is also a great way to earn frequent flyer miles or "points" on rewards programs offered by credit card companies). Most -- if not all -- companies will allow this option, which makes the individual employee solely responsible for all credit debt, notes PM Identity.
-- Think before saying yes. Many companies will ask their employees to apply for business credit cards directly, to check their credit worthiness. Oftentimes, when the application is approved, the company will simply assume payment responsibilities from there. This can help build a strong business relationship, but applying for the card (at the company's request) does produce an inquiry on the employee's credit report, and it could one day affect their credit score.
-- Keep a low balance. Just as it is with any personal credit cards, carrying a very high credit balance on a business credit card is not a good thing. The three main credit bureaus, TransUnion, Experian and Equifax, usually look at the ratio of the actual charges to the specified credit limit. A good rule of thumb is to keep credit card balances below 50% of the credit limit amount.
-- Protect personal credit reports and credit scores. In cases where the company mandates that employees use their own names on a business credit card, individual employees may want to consider opening additional cards in their names, complete with high maximum limits. This way, charges can be spread across several other cards, which can better protect the employee's credit score and overall credit history. It's better to charge less than 30% of the maximum credit limit on multiple cards, as opposed to charging a higher percentage to just one card.
PM Identity provides members with a comprehensive picture and interactive tools to assess, monitor, and safeguard their personal and private information. Managing, monitoring and protecting personal information are just some of the advantages of a membership in Privacy Matters Identity.
About Privacy Matters Identity
Privacy Matters Identity is a leading membership discount program offered by Adaptive Marketing LLC. Headquartered in Norwalk, Conn., Adaptive Marketing is a category leader in membership programs, bringing value direct to consumers through an array of benefits in healthcare, discounts, security, personal property and personals. Members may access their benefits at PrivacyMatters.com. With broad online and offline distribution capabilities, Adaptive Marketing offers its corporate client partners effective tools to enhance market presence, strengthen customer affinity and generate additional value through programs such as PM Identity.
###