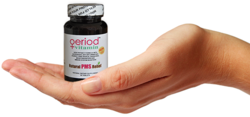 Each of the ingredients within our supplement has been backed by several studies from schools and laboratories from all around the world
Los Angeles, CA (PRWEB) January 31, 2013
Los Angeles, CA – January 31, 2013 – Period Vitamin, a new natural PMS supplement, is revealed to be one of the most comprehensive natural supplements for treating PMS, thanks to research on its main ingredients by the Vitamin D Council and the Institute of Food Research in the United Kingdom.
"These studies continue to reveal that Period Vitamin is a comprehensive yet gentle answer for women seeking relief from common menstrual symptoms," says co-founder Uka Tumur, a supplement and holistic health expert. "Each of the ingredients within our supplement has been backed by several studies from schools and laboratories from all around the world.
For women on the hunt for the perfect treatment for frustrating period pain, they might feel like they're running around in circles. After all, most treatments for menstruation pain are limited to over-the-counter pain medications. But looking for long-term solutions to period pain can't be limited to over-the-counter pain medication, as multiple health experts claim these are not ideal for permanent usage.
Most women who are looking for a simple over-the-counter solution for treating PMS will be delighted to learn that there is a way to permanently approach comprehensive period pain treatment – and it doesn't involve the same dangers as using store-brand pain medication. In fact, research has revealed that all-natural supplements represent the best approach to treating common menstrual pains.
"This gives us the confidence we need to let our customers know that Period Vitamin is the ultimate answer for total period pain relief," Tumur says.
Period Vitamin has recently been lauded as one of the best natural supplements for PMS on the market thanks to the recent surge of studies by research universities on its main ingredients.
For example, Period Vitamin contains a large amount of Vitamin D, which has recently been shown to ease a woman's menstrual cramps. According to the Vitamin D Council (http://www.vitamindcouncil.org), a random controlled trial found that women who suffered from menstural cramping and other pains experienced much more relief from taking a Vitamin D supplement than those women who took a placebo. The trial took place over the course of two months, with women in the Vitamin D group experiencing a massive reduction in their menstrual cramping.
Another major ingredient in Period Vitamin is iron, an important nutrient that many women don't get enough of. In a paper published by the Institute of Food Research in the United Kingdom, researchers found that women who had an iron-deficient diet experienced a greater amount of fatigue during their menstrual cycles than those women who actively took iron supplements. (http://www.ncbi.nlm.nih.gov/pubmed/16197581)
"These studies only provide further proof that Period Vitamin is committed to helping women around the world experience natural relief from Mother Nature's best PMS remedies," Tumur points out.
"And that's the kind of promise you just can't get from over-the-counter pain pills!"
As the public grows increasingly aware of holistic medicine and alternative supplements, Period Vitamin has come to take the spotlight as a leader in natural solutions for women suffering from the pains of their menstural cycles.
Period Vitamin is different from other natural supplements because it's unique formula of vitamins, minerals, and herbs have been carefully selected to support a woman's health during her menstrual cycle. Each ingredient has been supported by a number of studies and clinical trials, which gives Period Vitamin an advantage in reaching out to women who may not have tried natural supplements before.
Although Period Vitamin was only recently released to the public, word has already spread that this natural PMS supplement contains the powerful ingredients women need to breeze through their menstrual cycles. Period Vitamin contains a specific formula of vitamins, minerals, and herbal remedies, all of which have been shown to support women through their menstrual cycles.
About Period Vitamin:
Period Vitamin was created in 2008 by a team of holistic experts with many years of experience in research the highest quality herbs, vitamins, and minerals. The makers of Period Vitamin are driven by a single goal: to provide women with the ultimate period pain relief they need to lead fulfilled and happy lifestyles. By providing women with high-quality PMS supplements, the makers of Period Vitamin are helping women live a fulfilling and active lifestyle, free from PMS pain. Experience what Period Vitamin is all about at http://www.periodvitamin.com today.
Contact: Uka Tumur
Phone: 888-889-5689
Email: CustomerService@PeriodVitamin.com
http://www.periodvitamin.com