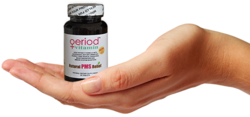 Women may be surprised to learn that there are a number of vitamins for PMS that they could be taking to relieve their symptoms
Los Angeles, CA (PRWEB) May 13, 2013
Period Vitamin makers have announced the release of a new mini-course that they have entitled "Natural PMS Cures."
The new course, which is available for free at http://www.PeriodVitamin.com, identifies the best PMS vitamins and natural cures that women can use to relieve or even eliminate their PMS symptoms.
"Women may be surprised to learn that there are a number of vitamins for PMS that they could be taking to relieve their symptoms," said Uka. T of Period Vitamin.
Among the vitamins and minerals identified in the report are:
Vitamin B-6: This is one of the B vitamins that can relieve cramping. Many women are familiar with this vitamin's positive effects on swelling. This type of effect is seen because the vitamin helps maintain the sodium/potassium balance that regulates body fluids. This vitamin is also helpful in relieving pre-menstrual tension and helps establish a regular cycle along with zinc. Vitamin B-6 is also important for the development of healthy blood cells.
Iron: Iron levels are depleted during menstruation. Worse yet, it's believed that low iron levels increase heavy menstrual bleeding.
Vitamin C: This vitamin helps the human body absorb Calcium and Iron and it is also thought to help control heavy bleeding.
Vitamin E: This is a powerful antioxidant. It can protect the body from many chronic disorders and pain. It can also give relief from moodiness, breast tenderness, headaches, insomnia, cramping and depression associated with PMS.
Vitamin A: Helps relieve general pre-menstrual types of symptoms. This vitamin is also critical for the immune system to fight against bacterial infections, thus keeping skin pimple-free.
Vitamin B1: It's one of the B vitamins that can help correct irregular menstrual flow.
Niacin: One of the B vitamins that can relieve cramping. Niacin deficiency symptoms can include depression, irritability, nausea, vomiting, tension, bad breath, skin disorders, weakness, fatigue and loss of appetite; many of which occur during problematic menses.
Pantothenic acid: Pantothenic acid is critical for helping the body adapt to stress and can help lessen the irritability that some women feel during menstruation. It supports the skin, nervous system and adrenal glands. The brain contains high amounts of this B vitamin; when levels are low, symptoms such as insomnia, fatigue and depression can occur.
Folic acid: Folic acid can relieve tension associated with menstruation. Folic acid is important for the development of healthy blood cells
Vitamin K-1: Necessary for proper blood clotting.
Evening Primrose: Long used by Native American women as an effective PMS remedy (they actually ate the seeds of the Evening Primrose plant). Contains gamma-linolenic acid (GLA) – the active form of the omega-6 fatty acid.
Chasteberry: Is known to reduce breast pain, acne associated with PMS, fluid retention, headaches, mood swings and general irritability. Evidence suggests it may also help to stimulate libido.
Chasteberry has been the subject of no less than 30 clinical trials over the last 50 years. Archives of Gynecology and Obstetrics, The Journal of Women's Health and Gender Based Medicine and the British Medical Journal have all reported on the positive results realized by daily Chasteberry use.
White Willow Bark: Widely known as Mother Nature's all-natural pain reliever. Its active ingredient is salicin, which the body converts into salicylic acid.
White Willow Bark is used by Native Americans and in traditional Chinese medicine to treat acute and chronic pain, including headaches, back and neck pain, muscle aches, menstrual cramps and arthritis. It works by lowering the body's levels of prostaglandins – hormone-like compounds that regulate many activities in the body.
The mini-course identifies many more vitamins for PMS, to receive the course for free, visit http://www.periodvitamin.com.
ABOUT PERIOD VITAMIN
Period Vitamin was created in January of 2008 by manufacturers looking to create a vitamin that provides women with the nutrients they need to have a balanced vitamin intake and combat the causes of PMS. Working with natural ingredients, they formulated a product that can address the causes of PMS and found the right combination of all natural ingredients to fight those changes in the body.