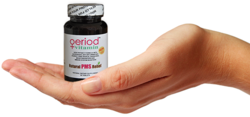 What is Post Menstrual Syndrome Disorder? Is There Such A Thing and How To Deal With It
Los Angeles, CA (PRWEB) May 16, 2013
PMS doesn't just stand for Premenstrual Syndrome anymore, it can also stand for post menstrual syndrome, according to a new report from Period Vitamin researchers.
Entitled, "What is Post Menstrual Syndrome Disorder? Is There Such A Thing and How To Deal With It," and available on the web at http://www.theperiodvitamin.com/post-menstrual-syndrome.html, the report says:
"Most women do not get symptoms after their menstrual cycle is complete but a small percentage of women do. What they experience after their cycle is complete is very similar to what other women or the same woman might experience in the premenstrual stages of the cycle. (In other words) these women will experience period pains after the period is complete."
The report goes on to list:

Symptoms and signs of Post Menstrual Syndrome
Treatments and cures
Medicinal remedies
Natural and Home Remedies, including vitamins, minerals, herbs and supplements
The Period Vitamin researchers say in the report that there are a myriad of herbal remedies and natural remedies for the different types of post menstrual syndrome symptoms.
One particular herb that they cite in the report is Chasteberry.
Chasteberry is known to reduce breast pain, acne associated with PMS, fluid retention, headaches, mood swings and general irritability. Evidence suggests it may also help to stimulate libido.
Chasteberry has been the subject of no less than 30 clinical trials over the last 50 years. Archives of Gynecology and Obstetrics, The Journal of Women's Health and Gender Based Medicine and the British Medical Journal have all reported on the positive results realized by daily Chasteberry use.
One study published in the British Medical Journal involving 178 women with PMS found that chasteberry significantly reduced PMS symptoms over three menstrual cycles.
Women taking chasteberry had significant improvements in irritability, depression, headaches, and breast tenderness.
The most common side effects of chasteberry are nausea, headache, digestive disturbances, menstrual disorders, acne, itching, and skin rashes. Chasteberry should not be taken by pregnant or nursing women.
Chasteberry is among the ingredients found in Period Vitamin. Other ingredients found in Period Vitamin that could help relieve post menstrual syndrome symptoms include:
White Willow Bark: Widely known as Mother Nature's all-natural pain reliever. Its active ingredient is salicin, which the body converts into salicylic acid.
White Willow Bark is used by Native Americans and in traditional Chinese medicine to treat acute and chronic pain, including headaches, back and neck pain, muscle aches, menstrual cramps and arthritis. It works by lowering the body's levels of prostaglandins – hormone-like compounds that regulate many activities in the body.
Red Raspberry: Red Raspberry filters excess hormones out of the blood stream. Red Raspberry is also loaded with important vitamins and minerals like B3 (Niacin), C and Manganese which boost cell respiration and metabolism and result in better circulation, healthier looking skin and higher memory function.
Black Cohosh: Recent studies reveal Black Cohosh reduces hot flashes, swelling, headaches, insomnia, anxiety, depression and irritability. And it's well known for its ability to regulate estrogen levels, reduce blood pressure and increase circulation.
Wild Yam: One of nature's best sources of phytohormones. These are the basic building blocks the human body needs to produce the hormones that regulate it.
Damiana: Widely used to strengthen the nervous system and balance hormone levels. It's also reputed to increase energy levels, and counter depression, anxiety, low estrogen levels and hot flashes.
Calcium: Reduces bloating, cramping and other pains associated with PMS.
A 10-year study at the University of Massachusetts – Amherst revealed women who included a sufficient amount of calcium in their diets reduced PMS symptoms by 30%.
And according to Boston's Beth Israel Deaconess Medical Center a large double-blind, placebo-controlled study found calcium significantly reduced mood swings, pain, bloating, depression, back pain, and food cravings.
To learn more about Period Vitamin for post menstrual syndrome relief, visit http://www.theperiodvitamin.com.
ABOUT PERIOD VITAMIN
Period Vitamin was created in January of 2008 by manufacturers looking to create a vitamin that provides women with the nutrients they need to have a balanced vitamin intake and combat the causes of PMS. Working with natural ingredients, they formulated a product that can address the causes of PMS and found the right combination of all natural ingredients to fight those changes in the body.