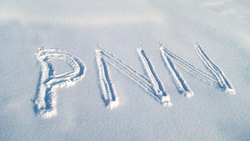 I have spoken with Doug on the telephone when he was at the North Pole, when he was at the South Pole, and just after he carried the torch in the Olympic Relay in London
Rohnert Park, California (PRWEB) June 11, 2008
Polar Explorer Doug Stoup walked to the North Pole and took a virtual crowd of PNN (Personal News Network) readers along with him, making PNN the first web 2.0 company to make it to the Pole.
"I don't think any other social networking site has ever been to the North Pole," smiled Lauren Elliott, founder of PNN.com. "But through satellite phone interviews, and daily photo and audio dispatches from Doug, all PNN users got to go to the North Pole with Doug.
Explorer Doug Stoup took social networking site PNN.com (The Personal News Network) on his recent expedition to the North Pole. During his trek, Doug posted journal entries and photos to PNN. He also answered questions via live satellite telephone interviews from kids around the country, which were then posted to PNN's social network.
"He would walk for 11 hours, set up camp, then sit down in the snow in 40 degree below zero weather, and talk to kids via his solar powered satellite phone - incredible", said Elliott.
"The internet is a perfect platform for connecting real world figures, like Doug, with kids from around the world. It makes learning an exciting, real world experience", said Elliott.
"Issues like Global Warming and environmental change become real when you've got someone like Doug sharing his stories and photos directly from the ice," continued Elliott.
"I have spoken with Doug on the telephone when he was at the North Pole, when he was at the South Pole, and just after he carried the torch in the Olympic Relay in London," says PNN journalist Jaime Martinez. "I haven't met him in person yet, but I and the kids have had so much contact with him through PNN that we all feel like we already know him."
"He even wrote PNN in the snow for us," continued PNN journalist Jaime Martinez.
About PNN:
PNN.com is a people powered news network promoting online story sharing and communication. Created by Lauren Elliott, the software pioneer who co-created the Where in the World is Carmen Sandiego computer game series, PNN.com makes social networking available to everyone.
About Doug Stoup:
Doug Stoup is an internationally known Expedition Leader, Guide, Cinematographer, Snowboard Mountaineer, Climber, Motivational Speaker, Environmentalist and Educator. He has been featured in international film and television. He was the first American male to ski to the South Pole.
Doug's site on PNN:
Iceaxe on PNN
Contact: Lauren Elliott
PNN - Personal News Network
(707) 664 - 6211
PNN.com
About PNN
###