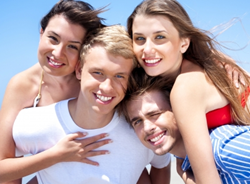 Knowing exactly where to find listings that are now available publicly is a learned skill that some successful real estate moguls already apply
Phoenix, AZ (PRWEB) March 02, 2015
The ability to connect with brokers and other owners of real estate to get better deals on available properties will now be possible for visitors of the JWB website. A pocket listings for investors in real estate guide is now published and accessible at http://www.jwbrealestatecapital.com/what-are-pocket-listings.
The content revealed in this guide is meant to introduce different routes of obtaining lower priced homes in the U.S. Because some homes will never be marketed through MLS listings or web listings, investors who have the knowledge to find unpublished deals in the housing industry could have a competitive advantage.
"Knowing exactly where to find listings that are now available publicly is a learned skill that some successful real estate moguls already apply," said one JWBRealEstateCapital.com company source.
Apart from the pocket listing guide for investors, additional content that could be useful to a person who is building an investment business now exists on the JWB portal. From lists of how to buy low properties to top real estate apps, a range of new information has been published for viewing this month.
"There is a lot of information for someone who has no experience buying homes to take in, and our website is now one of the resources available to learn new tips," said the source.
Younger or older adults who are struggling to find methods to apply to reduce expenses and save more money can now access the content at http://www.jwbrealestatecapital.com/faster-ways-to-build-wealth. This new curated page is presenting some of the most successful methods to increase savings for later use during retirement or in real estate.
About JWB Real Estate Capital
The JWB Real Estate Capital company has widened its investment strategies in 2015 through acceptance of different formats of financing for national investors. The company has maintained its profitable portfolio of rental homes in the U.S. for a decade. The JWB Real Estate Capital company is now posting more mobile guides and content to its homepage to help deliver information to more investors this year.