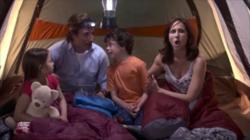 This is our largest campaign to date; giving us a chance to really highlight what the Pocono Mountains is getting to be known best for; outdoor recreation, family togetherness, waterpark fun and romance.
Pocono Mountains, PA (PRWEB) May 21, 2013
The Pocono Mountains Visitors Bureau (PMVB) held their 19th Annual Tourism Day yesterday at the newly renovated Bushkill Inn & Conference Center under the theme, "The Power of the Brand."
The PMVB shared the latest Longwoods Research Report from 2012, including trip characteristics, overnight trips and expenditures. The Longwoods Report showed growth in four key areas. The total number of visitors to the Pocono Mountains (PoconoMountains.com) grew by 2.4 million from 2010 to 2012 totaling 25 million visitors. Overnight visitors grew by 800,000, from 8.3 million to 9.1 million. Increased visitation also meant an increase in spending. From 2010 to 2012 daytrip spending increased from $800 million to $936 million and overnight spending increased from $1.2 billion to $1.3 billion.
On the heels of Wednesday's branding message, the PMVB announced its new summer marketing campaign, "Greater Escape", the latest manifestation of its slogan "Life's Greater in the Pocono Mountains". The campaign aims to showcase the outdoor recreation, family fun and couples getaways that are just a short drive away this summer. The multi-media campaign includes online, outdoor, transit, digital and television.
"We found significant success in our live commercials which launched last winter and wanted to continue that momentum for summer," said David West, PMVB vice president of marketing. "This is our largest campaign to date; giving us a chance to really highlight what the Pocono Mountains is getting to be known best for … outdoor recreation, family togetherness, waterpark fun and romance."
Pennsylvania's Pocono Mountains has some of the most magical and memorable tourist attractions in the world. From the historic natural landmark Boulder Field to the famous champagne glass towers, experiences are endless. The summer campaign, valued at over $1.5 million, began running mid-May and is visible within the New York City and Philadelphia DMAs, as well as along their major arteries, featuring display ads from 13 leading regional partners, including Camelbeach Waterpark, Woodloch Resort, Cove Haven Entertainment Resorts, CBK Mountain Adventures, Skytop Lodge, The Inn at Pocono Manor, Fernwood Resort, Bushkill Falls, Kittatinny Canoes, Adventure Center at Pocono Whitewater, Buckhill Falls, Discover Pike PA and the PMVB Golf and Lake Region committees.
The advertisements are in several high trafficked areas, including Commuter Rail Interior Cards, Platform Posters and Station Dominations on the New Jersey Transit; Billboards along Pennsylvania's I-76, I-95 and State Routes 22 and 78 and New Jersey's I-78, I-80, I-95 and I-280; Commercials (youtube.com/PoconoTourism) and Live Web Cam Feeds on WNBC, WCAU, WCBS and WPIX; and online on nj.com; tripadvisor.com; CBSnewyork.com; Facebook.com.
The campaign is expected to reach and increase visitation to the four-county destination by capturing the energy and natural elements of the destination. The commercials can be viewed on our YouTube channel (youtube.com/PoconoTourism) and fans can engage in our social media channels by posting and tweeting photographs of the campaign on Facebook (facebook.com/PoconoTourism) and Twitter (@PoconoTourism) using the hashtag #PoconoMtns. For more information on the Pocono Mountains, visit PoconoMountains.com.
About the Pocono Mountains
With 2,400 square miles encompassing Pennsylvania's Carbon, Monroe, Pike and Wayne counties, the Pocono Mountains region is home to rolling mountain terrain, breathtakingly beautiful waterfalls, thriving woodlands and 170 miles of winding rivers. Winters offer guests the opportunity to ski, snowboard, snow tube and even snowshoe their way through snowy wonderlands encompassing over 163 ski trails, while summers also cater to the active traveler allowing exploration of 261miles of hiking and biking trails, over 30 golf courses, whitewater rafting, boating, fishing and open access to nine state and two national parks.
Any time of year is a good time to visit the Pocono Mountains, located within driving distance of most major East Coast cities. This region teeming with history offers year-round cultural tours and art exhibitions, abundant antiquing and brand-name shopping and a full calendar of festivals showcasing the heritage, music and food of the Pocono Mountains.
Even the most discerning traveler will find comfortable accommodations in the Pocono Mountains, which offers an eclectic mix of resorts, distinctive properties and quaint, country inns and bed and breakfasts.
Pocono Mountains visitor information is available online at PoconoMountains.com or by phone at 800-POCONOS (800-762-6667). Follow @PoconoTourism on Twitter to stay current with up-to-date information. Established in 1934, the Pocono Mountains Visitors Bureau is a private, non-profit, membership organization. The Pocono Mountains Visitors Bureau is the official destination marketing organization for the four counties of Carbon, Monroe, Pike and Wayne in northeastern Pennsylvania.