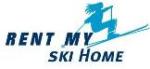 The new website Rent My Ski Home.com features everything a vacationer would need to know when visiting beautiful Mount Pocono, Pennsylvania ski area
Mount Pocono, Pennsylvania (PRWEB) September 04, 2012
The new website Rent My Ski Home.com features everything a vacationer would need to know when visiting beautiful Mount Pocono, Pennsylvania ski area. Rent My Ski Home.com has a state-of-the-art reservation system installed by Rent My Vacation Home.
The site also features blogs, videos, ski resorts and even has consumer tips on where to go and what to do. The unique website allows vacation homeowners to join for a free trial and then only $16 per month and is able to cancel at any time. Insurance is also offered on the site along with the best golf courses and best modes of transportation with tips on how to save money when vacationing in the Poconos.
The Rent My Vacation Home.com network is the largest network of vacation homes in the United States. Now the Rent My Ski Home.com is part of the 83 site network and has become the largest provider of Vacation Home Ski Rentals.
Many of these homes you can ski in the front and out the back. They have indoor pools, bars, pool tables and even miniature movie rooms, many of them also have heart-shaped beds. Vacationers can rent these homes direct from the owner and usually save 20%.
Rent My Ski Home, 413 Route 940, Suite 179, Mount Pocono, Pennsylvania, 18344
(570) 832-4508
EMAIL: info(at)rentmyskihome(dot)com
http://www.rentmyskihome.com
Main office
Rent My Vacation Home
http://www.rentmyvacationhome.com
(800)-699-7684(RMVH)