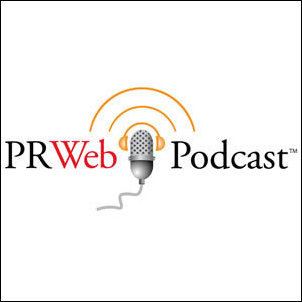 No one in the direct-to-consumer press release space can claim such success in getting the message direct to the consumer with podcasts
Ferndale, WA (PRWEB) April 20, 2007
PRWeb®, a leading online press release distribution newswire and a Vocus (NASDAQ: VOCS) company, today announced the completion of over 2,000 podcast episodes and the delivery of more than 1.3 million episode downloads in the first year of its press release podcasting service, PRWebPodcast.com.
"No one in the direct-to-consumer press release space can claim such success in getting the message direct to the consumer with podcasts," said Joel Baker, PRWeb President and Chief Operating Officer. "This unique podcast service gives our clients the chance to literally speak directly to consumers, adding more personality and SEO value to the press release."
Featuring recorded interviews about PRWeb press releases, the PRWebPodcast™ service has been bringing news releases to life since February 2006. PRWeb staff members interview users and/or their clients about their news announcement in a Q & A style format. Next, the interview is sent through a production process to make the PRWeb client the centerpiece of the podcast. Once production is complete, the podcast is promoted by PRWeb with the same expertise as a press release.
Since moving to a paid platform in December, the PRWebPodcast ™ service is now available to customers with press releases at any distribution level. PRWeb users can now choose to discuss their news in a 5-minute podcast interview or a more in-depth 10- to 20-minute interview. PRWeb Podcast episodes are available in three audio formats, including MP3, OGG, and the iPod and iTunes friendly M4a format.
The PRWeb Podcast team enhances the M4a format with images and web links and makes use of every available tagging mechanism to make sure each episode is optimized for major search engines and the new breed of podcast search engines. Visitors to a press release may also listen to the podcast without having to download any files with the new streaming podcast player.
About PRWeb
PRWeb, the Online Visibility Company, is recognized as a leading online news and news release distribution service worldwide. Since 1997, PRWeb has been changing the way businesses, marketing departments and public relations firms think about press releases. PRWeb was the first company to develop a distribution strategy around direct-to-consumer communication and to build and offer a search engine optimized platform for press release distribution.
PRWeb, located in Ferndale, WA, is a wholly owned subsidiary of Vocus, Inc., a leading provider of on-demand public relations management software. For more information, go to http://www.prweb-inc.com.
About Vocus, Inc.
Vocus, Inc. (NASDAQ: VOCS) is a leading provider of on-demand software for public relations management. Our web-based software suite helps organizations of all sizes to fundamentally change the way they communicate with both the media and the public, optimizing their public relations and increasing their ability to measure its impact. Our on-demand software addresses the critical functions of public relations including media relations, news distribution and news monitoring. We deliver our solutions over the Internet using a secure, scalable application and system architecture, which allows our customers to eliminate expensive up-front hardware and software costs and to quickly deploy and adopt our on-demand software. Vocus is used by over 1,700 organizations worldwide and is available in five languages. Vocus is based in Lanham, MD, with offices in North America, Europe, and Asia. For more information please visit http://www.vocus.com or call 800.345.5572.
This release contains "may," "will," "expects," "projects," "anticipates," "estimates," "believes," "intends," "plans," "should," "seeks," and similar expressions. Forward-looking statements involve known and unknown risks and uncertainties that may cause actual future results to differ materially from those projected or contemplated in the forward-looking statements. Forward-looking statements may be significantly impacted by certain risks and uncertainties described in Vocus' filings with the Securities and Exchange Commission.
Press Contacts:
Kathy Sheehan, Managing Editor
PRWeb
360-312-0892
Robin Lane, Director of Public Relations
Vocus, Inc.
301-683-6022
###