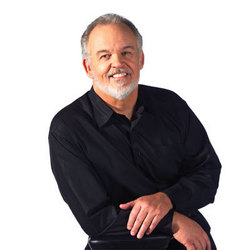 We're always looking for new ways and new technologies to reach more people and make an even greater difference on this planet
Santa Barbara, CA (PRWEB) October 31, 2007
Listeners of the popular Clay Nelson Life Balance Hour radio show have enjoyed the ability to download episodes of the weekly motivational radio program since Fall of 2006, and the free archive of past shows available in MP3 format continues to grow at claynelsonlifebalance.com.
Airing live every Wednesday at 2PM Pacific, each episode of the Clay Nelson Life Balance Hour contains a complete discussion aimed at giving the listener a new perspective on various life balance concepts. Recent additions to the online archive include:

Family is the nucleus to which all of us are bound. Whether it is our parents and siblings or our "family" made up of friends, we all want to feel "related" to another human being, and the tug is so strong that we'll create "family" with the wrong types of people just to fulfill our need to belong. This program is about how to strengthen our family bonds with communication and will provide tips on how to get the children in our lives talking and how to open their hearts up to listening too!

Worry is something that most people do really well, but there is a difference between someone who worries and allows that worry to stop them and those who worry, but continue to move forward no matter what. (In other words, they are unstoppable.) They give up their worry and instead focus on what they can do in a situation, instead of what they can't! This program breaks down why we worry, how to give up worry, and choosing to take on life as fun, instead of hard and worry filled!

Change is inevitable. It comes at us and the only thing we can do is choose to dance inside of that change, or not. Meaning, "you are the only person who has a say in how your life turns out." This program breaks down how to deal with change and even how to use it to our advantage!

Many people avoid asking for what they want because they don't want to appear selfish or self-centered. Yet, how many people can do everything there is to do, gather everything they need themselves and operate 100% on their own? They can't, and this program will help us to regain our courage to ask for what we want and what we need!
Other recent shows include dealing with fear and learning to not be stopped by it, handling integrity issues, and pushing boredom aside to regain a zest for life.
The newest feature of the weekly broadcast is a live video stream and chatroom that utilizes Ustream.tv technology. Viewers can chat with Mr. Nelson during the live show by accessing the show's Ustream channel at http://www.ustream.tv/channel/clay-nelson-life-balance-hour and typing their questions or comments into the chatroom.
"We're always looking for new ways and new technologies to reach more people and make an even greater difference on this planet," Nelson explains. "In this new era of YouTubes and blogging, it made perfect sense for us to expand into live video streaming and we're very excited about it here at Clay Nelson Life Balance. So join us on Wednesdays at 2PM Pacific -- interact, and let us know what's on your mind!"
Listeners of the radio show can continue to call in at (866) 564-1290 or send their questions and comments via email. The show repeats Wednesdays at 10:00 PM Pacific, and Sundays at noon in Santa Barbara on KZSB AM 1290, the Santa Barbara News-Press radio station.
Clay Nelson is a nationally known business and life coach, workshop leader and motivational speaker. The Clay Nelson Life Balance Hour was created out of his passion for making a difference in the lives of others by sharing and teaching the lessons he has learned in his own life. For more information on the Clay Nelson Life Balance Hour radio show podcasts, live streaming video and Clay Nelson Life Balance products and services, please visit http://www.claynelsonlifebalance.com.
###