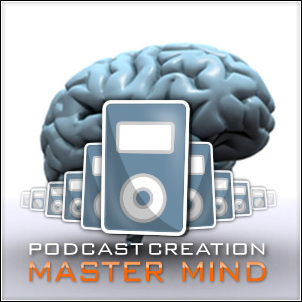 We are looking for about 43 more students and then our class will max out
Cottage Grove, MN (PRWEB) November 13, 2006
With two sitting on his desk, Jeff Mills rifles through 2 different iPods to find the audio books, shows, bands and more importantly, podcasts he has been storing and listening to for the last two years.
He listens to the recent update about Coastal Vacations Club and their Los Angeles convention, which he missed, and after listening to the 20 minute report, he feels like he was there himself, but saved over $500 in lodging and travel costs because a little voice on his shinny tiny iPod told him all he needed to know while driving in his car, to pick up his daughter at the daycare.
It's the convenience of listening to podcasts like this that has made podcasting the huge phenomenon that it is today. The listeners want choice and convenience.
But it was not always that easy.
Over the last two years, with more demand for content and the ease and choices for listening to almost any subject through a podcast feed, Steve Job's beautiful and functional Apple iPods are changing the way people consume media.
"Podcasting is huge," said Jeff Mills.
Audio and Video podcasting will be enormous in just a few more years, and will reach total mainstream status. Millions of Apple iPods will be delivered in 6 weeks with beautiful gift wrapping and people will need to put content into those awesome machines.
Currently, some studies done by Edison Media Research say that 11% of the country has listened to a podcast. More over, another study from jacobsmedia.com says that 1/5 of people who own iPods are also listening to podcasts too.
Podcast listeners are very well educated, have higher than average household incomes, and represent a very attractive advertising target for both online and local retailers.
While podcast listeners are much more likely to block unwelcome advertising than the general public, they are no less likely to click on relevant advertising than other Internet consumers.
So those are recent numbers about the listeners, but what about those people who MAKE the podcasts?
While many people are quick to connect those tiny white ear buds into their heads to rock-out or tune out the noise and catch their favorite audio book, sermon, or recorded tele-seminar via podcast, we found that many people do not have the knowledge for HOW a podcast gets made.
Paul Colligan stated, "With the tremendous growth of the medium over the last two years, there are many ways, some good and some bad, that people are using to create a podcast. We need a way to standardize the creation process so people can discover the fastest, easiest, and simplest way to make their own audio/video podcasts."
So enter the Podcast Creation Mastermind.
Paul Colligan, co-author of the "Business Podcasting Bible," and Jeff Mills, author of the most successful e-book published through Clickbank, "Podcast Secrets Revealed," have teamed up to provide a simple and quick solution for those who wish to podcast.
But they also added a twist that most podcasters wish they knew how to do…they will devote a portion of their Mastermind to teaching about how to make money with podcasts.
Paul and Jeff are not only going to focus on podcast creation, they will also talk about Podcast Monetization strategies too.
In a 5 week course, delivered live through Tele-seminar teaching, Paul and Jeff will be helping people who are passionate about creating audio and video podcasts discover the simplest, fastest and easiest ways to do it possible. They will be creating the standardized course every would-be-podcaster should take.
Members who join their mastermind will be updated for life with all the changes in podcasting technology and stats. Plus they will have the benefits of two podcasting pioneers to help them get through the tough creation issues with the technology when they can ask questions live on their training calls or in their member forum.
"Podcasting is not hard, as a matter of fact, it is so easy, I know I can teach anyone how to do it and make money with it in 5 easy steps," said Jeff Mills, co-creator of the Podcast Creation Mastermind.
The course will take users though those five steps on the following dates:
How to dream up content - November 13, 2006
How to Create the audio/video content - November 21, 2006
How to Publish the feeds - November 28, 2006
How to Market the Feeds - December 5, 2006
How to Monetize the Podcast - December 12, 2006
Jeff and Paul recently held a free podcasting tele-seminar where they explained all the details of the mastermind and the reasons why people should be joining the mastermind and are giving away the 90 minute, content rich audio for free.
"We are looking for about 43 more students and then our class will max out," said Mills. "And we are also looking for affiliates who want to earn 50% commissions sharing in our revenue from our class and are asking current podcasters with large listener databases to share their affiliate links on their shows and we'll pay them up to $448.50 per paid student. Many podcasters have never made a dime from their show, and now we are giving them a chance to earn more in one show, that they make in one month at their jobs."
Interested people and podcasters can join the affiliate program at http://www.podcastcreationmastermind.com/affiliates.
To download Jeff and Paul's free 90 minute launch call and to learn more about why people should be joining this podcast creation mastermind, visit http://www.podcastcreationmastermind.com/replay.
Class starts soon, so Jeff and Paul want to encourage people to sign up today and receive over $4000 in bonus content.
###