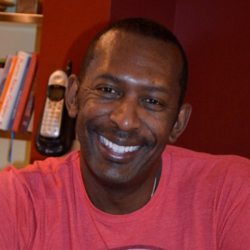 from opulent lips sang their slave songs from the bottom of hell
Northampton, MA (PRWEB) December 15, 2012
Tom Howard Books is pleased to announce the results from its ninth annual Margaret Reid Poetry Contest for Traditional Verse. Myron L. Stokes of Oak Park, Illinois won first prize and $3,000 for his poem "For My Ancestors". Hundreds of entries were received from around the world.
Stokes's ode to his forebears pays tribute to the indomitable spirit that carried African-Americans through slavery and discrimination, to a future where their descendants could acquire the education and power to fight for a better world for all people.
The judges said, "This First Prize winner gets down to business right from the start. He doesn't waste time preparing the ground or offering his reasons for choosing the subject matter, but links the very first line of the poem with the title itself. He's also not afraid to use telling but unusual adjectives to drive his point home. Nor does the poet mince words. Right from the start he declares My Ancestors 'from opulent lips sang their slave songs from the bottom of hell.' The repetition of the preposition makes the connection doubly potent; but the poet is careful not to overdo this effect and undermine its power."
Second prize of $1,000 went to Vernon Waring of King of Prussia, Pennsylvania for "the death of memory". This introspective poem worries over how our lives slip from our grasp, one little piece of information at a time.
Carmine Dandrea of Pine City, New York won third prize and $400 for "A Trilogy of Love and Loss". In this melodic poem, the signs of the passing seasons are charged with the speaker's grief and longing for a love that has ended.
Janet Ireland Trail of Greensboro, North Carolina won fourth prize and $250 for "Raising My Arm", a defiant address to the personified "Stroke" that has robbed the speaker of full mobility—only temporarily, she vows.
Most Highly Commended Awards of $150 went to Ellen Ficarra, Sydney Lea, Carol Milkuhn, Tony Peyser, Andrea Theisen, and Vernon Waring.
The top four winners, Most Highly Commended poems, and judges' comments are published online at WinningWriters.com.
As of the 2013 contest cycle, the Margaret Reid Poetry Contest for Traditional Verse and the Tom Howard/John H. Reid Poetry Contest have been combined into the Tom Howard/Margaret Reid Poetry Contest. This contest accepts original poems of any length. Both published and unpublished works are accepted. $5,500 in prizes will be awarded, including $2,000 for a poem in any style and $2,000 for a poem that rhymes or has a traditional style. Entries are accepted online and by mail. The deadline is September 30, 2013. For guidelines, please see http://www.winningwriters.com/tompoetry
About the Judges
Contest sponsor and final judge John Howard Reid is a former journalist and magazine editor who has published several novels and collections of poetry, a guide to winning literary contests and fifteen books of film criticism and movie history. He lives in Wyong, Australia. Mr. Reid is assisted in the judging by Dee C. Konrad. A leading educator and published author, Mrs. Konrad was Associate Professor in the English faculty of Barat College of DePaul University, and served as Dean of Liberal Arts and Sciences for the year 2000-2001.
About Winning Writers, Inc.
Winning Writers assists with entry handling and publicity for the Tom Howard/Margaret Reid Poetry Contest and other literary contests sponsored by Tom Howard Books. Winning Writers is today's leading source for literary contest information. We have been selected as one of the "101 Best Websites for Writers" by Writer's Digest for eight years in a row (2005-2012). Our online database, Poetry Contest Insider, ranks and profiles over 1,250 poetry and prose contests.
###