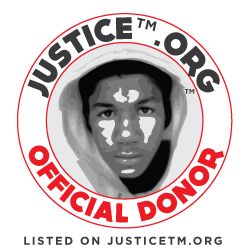 Atlanta, GA (PRWEB) April 06, 2012
From Friday to Sunday, April 6-8, POINT 3 Basketball will donate 100% of the proceeds of all POINT 3 Hoodies sold at http://www.POINT3Basketball.com to the Justice for Trayvon Martin Foundation.
"Like so many others, we were deeply moved by the tragedy surrounding the loss of Trayvon Martin," said POINT 3 Founder & CEO Michael Luscher. "What really hit home for us was that Trayvon could have been wearing one of our Hoodies. We just wanted to do whatever we could to help the Martin Family and honor Trayvon's memory."
The online-only fundraiser will apply to all POINT 3 Hoodie orders placed between 12:01am on Friday, April 6th through 11:59pm on Sunday, April 8th.
Donations made to the Justice for Trayvon Martin Foundation assist in the advocacy campaign to pursue justice on behalf of Trayvon Martin, the son of Sybrina Fulton and Tracy Martin. In the future, the Foundation will use donations to support and bring social awareness to similar cases, and assist organizations dedicated to uplifting the image of young black men in the eyes of the general public.