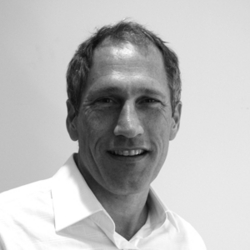 PointAbout has the unique asset of a four person founder team who are passionate about the mobile space.
Washington, D.C. (PRWEB) April 16, 2010
PointAbout announced today that it has hired Pete Johnson as its Vice President of Professional Services.
Pete will have P&L and operational ownership of PointAbout's Professional Services division.
Pete has a deep background in Professional Services. Pete founded Virtualogic, Inc. in 1993 and as CEO/President grew it through 2001 to $20M and 150 employees. The company performed IT services for Fortune 1000 clients, including web applications, Microsoft desktop and client server implementations, data warehousing/BI, and Java/XML applications. Pete sold the company to Hitachi as the first acquisition to comprise Hitachi Consulting Services. The company was known for its unique combination of delivery models and engineering excellence, integrating features from more established categories including: IT consulting, systems integration, software development, application hosting, and management consulting. The company achieved explosive growth while maintaining excellent customer standing and profitability, earning it numerous local and national awards.
Pete will grow PointAbout's Professional Services offerings in the mobile arena, focusing on Fortune 1000 clients. PointAbout is the leading mobile development company on the East Coast and specializes in custom iPad, iPhone Android, Blackberry and mobile web strategy and execution. Its clients include Disney, Newsweek, The Washington Post, Gannett, Cars.com and many others. PointAbout won a Webby in 2009 for its Obama Inauguration app, Navigating Washington.
Pete commented, "PointAbout has the unique asset of a four person founder team who are passionate about the mobile space and build their products and service offerings together. Having advised my share of startups, I saw a team prepared to rethink as necessary to succeed in mobile. When the PointAbout founders suggested I run the consulting side of PointAbout, I felt that entrepreneurial gauntlet hit me. My passion in IT has always been for the growth and success of my hires; that's where I get a sense of impact. Here is an opportunity to grow an already successful company, and it's a very cool place to work."
# # #