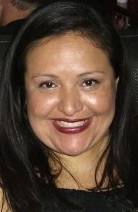 "We're thrilled to have Michelle Benzor as the newest member of the Point Media team." - Jim Bowling, co-founder of Point Media.
LOS ANGELES, CA, (PRWEB) October 29, 2011
Point Media, LLC – a firm specializing in digital storytelling, broadcast & digital media solutions and branded web content creation for brands and agencies announced today the hiring of Michelle Benzor as Vice President of Business Development and Digital Strategy.
Ms. Benzor brings an extensive background in sales and emerging media solutions to the Point Media team. Point Media is part of the Point Enterprises Group, an established leader in the entertainment, high tech, new media and telecommunications industries. In this move, Benzor joins industry leaders Stacie Hunt, Jim Bowling and Maya Burghardt who co-founded the company in late 2009 with John Hearne, who serves as Chairman, President and principal shareholder of the Point Enterprises Group.
The addition of Michelle Benzor to the Point Media team marks a moment of expansion and evolution for the company and is part of the firm's overall vision and growth strategy. Point Media was founded in 2009, offering state-of-the art video production, creative web branded content, multi-media news releases, microsites, SMTs, radio tours, sizzle reels, distribution, media coaching and more. The company has worked with a vast and diverse group of clients including Epic Records, Sprint Nextel, Boost Mobile, Capitol Records and Sony Music Entertainment. The firm has experienced growth beyond expectations, creating an opportunity to further augment their current digital strategies with additional offerings to include, but not limited to Facebook & iPad applications, mobile apps, the creation and development of online video portals/channels and more. In her new capacity, Michelle will drive and enhance all of the company's digital initiatives and will create and develop new business opportunities.
"We're extremely excited that Michelle has decided to join the Point Media team," says Stacie Hunt, co-founder. "We worked with Michelle for many years at another firm and as such we are intimately aware of her strong work ethic, creativity and her unwavering commitment to excellent client service. To be able to work with her again is truly a full circle moment."
Co-founders Maya Burghardt and Jim Bowling echo Hunt's sentiments. "Michelle brings a diverse skill set to Point Media," says Burghardt. "She's a remarkable talent and we're elated that she's now a part of the Point Media team."
"It feels like a homecoming," says Benzor. "I've been impressed with the caliber of clients and the growth of Point Media. I'm excited to work with people whom I've long respected and I believe that the knowledge I've gained over the last few years is a perfect complement to Point Media's tactics."
Michelle Benzor earned a BA in Journalism with a Minor in Marketing from San Diego State University. She began her professional career in the talent-booking department at the Howie Mandel Show for Paramount Television where she procured A-list talent for the show's daily broadcast. Benzor parlayed her organizational skills into a position at iXL, an internet consulting firm in the digital & broadband solutions group. Benzor then landed a position in the Media Relations department of On The Scene Productions; it was there that she met and worked alongside three of Point Media's co-founders for several years. At On The Scene, Michelle successfully transitioned from media relations to the company's sales team where she rose to prominence as one of the firm's top earners and eventually became Vice President of Business Development.
Most recently, Michelle held the position of Vice President of Sales & Client Services at Magic Bullet Media where she continued to work with top brands and agencies including Duracell, Victoria's Secret Beauty, Old Spice and Nike. She was an integral part of developing and creating digital strategies for her clients and worked with them on project execution at every level.
About Point Media
Point Media, LLC was founded in 2009 by partners Stacie Hunt, Jim Bowling, Maya Burghardt and John Hearne. The firm specializes in creative marketing, digital and broadcast pr strategies across multiple platforms. For more information about Point Media, visit http://www.pointmedia.com
CONTACT:
Point Media Publicity Dept.
310.933.5225
info(at)pointmedia(dot)com
###