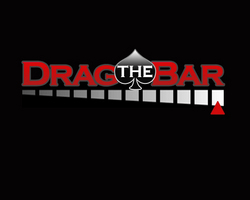 I feel like I've joined the Yankees
Charlotte, NC (Vocus) March 19, 2010
DragTheBar.com lead instructor Dusty "Leatherass" Schmidt has been added to the elite PokerStars Team Online, the poker training site announced today. Schmidt joins a 26-player roster that includes top online poker players Randy "nanonoko" Lew, Andrew "Kid Nebraska" Goetsch and Thomas "Boku87" Boekhoff.
"I feel like I've joined the Yankees," Schmidt said. "Getting the opportunity to represent the largest poker room in the world is definitely something that makes all of the hard work feel worthwhile. I couldn't be more honored."
Five years into his career, Schmidt's resumé is legendary. A No-Limit Hold 'em specialist, he's played more than 8 million hands over more than 10,000 hours and has won more than $3 million in cash games exclusively. He's never had a losing month in his career. In 2007, Schmidt achieved PokerStars' SuperNova Elite status in just eight months. Schmidt said that being named to PokerStars Team Online means he'll be going for SuperNova Elite status again in 2010.
"The chase for SuperNova Elite is officially on," Schmidt said.
Schmidt joined DragTheBar.com as a coach in January. In addition to his roles with Drag The Bar and Poker Stars, Schmidt is also a columnist for Card Player magazine. He is also a successful author. In December, he published Treat Your Poker Like A Business, a collection of his thoughts on managing poker according to time-honored business principles.
"We're very happy for Dusty," said Drag The Bar CEO Hunter Bick, who founded the poker training site nine months ago. "It's obviously exciting for us to have someone who's achieved what he has on our team of coaches. He's a good guy who works hard and he deserves this recognition."
Schmidt said his joining Team PokerStars Online means he'll be playing exclusively on PokerStars.com, where players will have access to him via the site's chat rooms. He'll also keep a blog on PokerStars and will play in tournaments on the site as well.
DragTheBar.com boasts affordable memberships and rakeback options at a variety of poker rooms. The site's poker training videos and poker software are not digital-rights managed (no DRM) and are compatible with iPods and other MP3 players. Alongside poker, the site also offers backgammon, coached by world champion Bill Robertie.
There is no sign-up fee for joining DragTheBar.com, which has one membership level for all stakes and multiple payment options. The site is presently offering a 7-day free trial to all prospective members.
Press contact:
Phil Nagy
877-494-8331
phil(at)dragthebar(dot)com
# # #