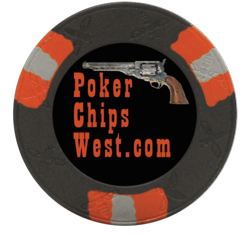 (PRWEB) November 21, 2012
Reno, NV (PRWEB) November 15, 2012 – Poplyn eCommerce Inc announced today the completion of the assets and liabilities of Gamblers Gifts, Inc located in Reno, NV. Gamblers Gifts is an ecommerce store providing professional gaming supplies to the public including poker chips and supplies, gaming furniture and other gaming supplies and equipment.
Poplyn eCommerce Inc currently operates a similar store called Poker Chips West emphasizing poker gaming supplies and equipment. Both sites will be merged into the current PokerChipsWest site over the first quarter of 2013 in order to give the consumer a superior shopping experience with outstanding service and product availability.
PokerChipsWest.com specializes in a broad array of poker chips, poker chip sets, poker tables and furniture as well as roulette, craps and many gaming related gift items. "This acquisition will strengthen both operations and provide our online guests with a superior shopping experience" stated Bill Lynam, CEO of Poplyn. "This is the first of many acquisitions of online stores. Our mission is to become the online destination of choice for leisure products for use in the home."
PokerChipsWest also provides customized products for use in business development or employee incentive or reward programs used by sales and human resource departments.
About Poplyn eCommerce Inc
Headquartered in Reno, Nevada, the company is an internet eCommerce business committed to provide the highest quality gaming and leisure products for the consumer and business to business markets with products currently available on the Internet for shipment in the United States and Canada. For additional information please visit our websites at http://www.pokerchipswest.com or http://www.gamblersgifts.com, or send an inquiry to info (at) pokerchipswest (dot) com.
Press Contact:
Davel Foote, PR Manager
Poplyn eCommerce Inc
348 Mill Street
Reno, NV 89501
(775) 333-2828
dfoote (at) pokerchipswest (dot) com
You can visit us at our new upgraded website at http://www.PokerChipsWest.com which is open 24/7/365 days. Or call us toll free at 1-888-PKRCHPS (1-888-757-2477) from 9AM to 5PM Pacific Time, Monday thru Friday.