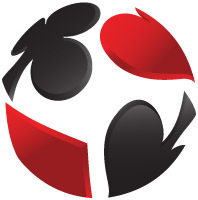 We are committed to maintaining the kind of compelling features and innovative promotions that will have people coming back to Pokerspace again and again
Waterloo, ON (PRWEB) June 3, 2008
Suited Media announces Pokerspace is now up and running, bringing poker fans together from around the world. Combining two of the hottest things on the Internet: social networking and poker, Pokerspace is the Internet's premier poker destination. With a full range of enticing features, including a poker school, lounge and valuable promotions, Pokerspace is the place to be for poker lovers everywhere.
"We are committed to maintaining the kind of compelling features and innovative promotions that will have people coming back to Pokerspace again and again," said Chris Fanaberia of Suited Media.
The community is the place where poker players connect. Here people can create or browse profiles, join a crew, find a group, get interactive in the forums or post their thoughts in a blog. It's all conveniently at your fingertips thorough the Pokerspace community menu.
Exciting and fun promotions draw people from all over to Pokerspace. Right now, users can join up and play in the Crew Cup. Crews of six play together and the top crew will win a $25,000 World Series of Poker prize pack, including tournament buy-in, airfare, accommodation and spending money.
Pokerspace also gives out sponsorships to the tune of $60,000 monthly. Players who pass the site's poker IQ test receive a $25-$50 poker sponsorship. In addition, Pokerspace maintains a robust poker school, rich with informative articles and video lessons. The school helps students improve their poker skills, letting run of the mill players hone their skills and become poker talents to be reckoned with.
Pokerspace also lets users kick back in the lounge, featuring links to an innovative poker-themed lottery, important news of the day, and thought-provoking riddles. Take your chances and feed your mind in the Pokerspace lounge.
Users earn PS points for their activity on the site. Redeem the points in the online store for state of the art electronics and other cool prizes.
Visit Pokerspace (http://www.pokerspace.com/) and register today.
###